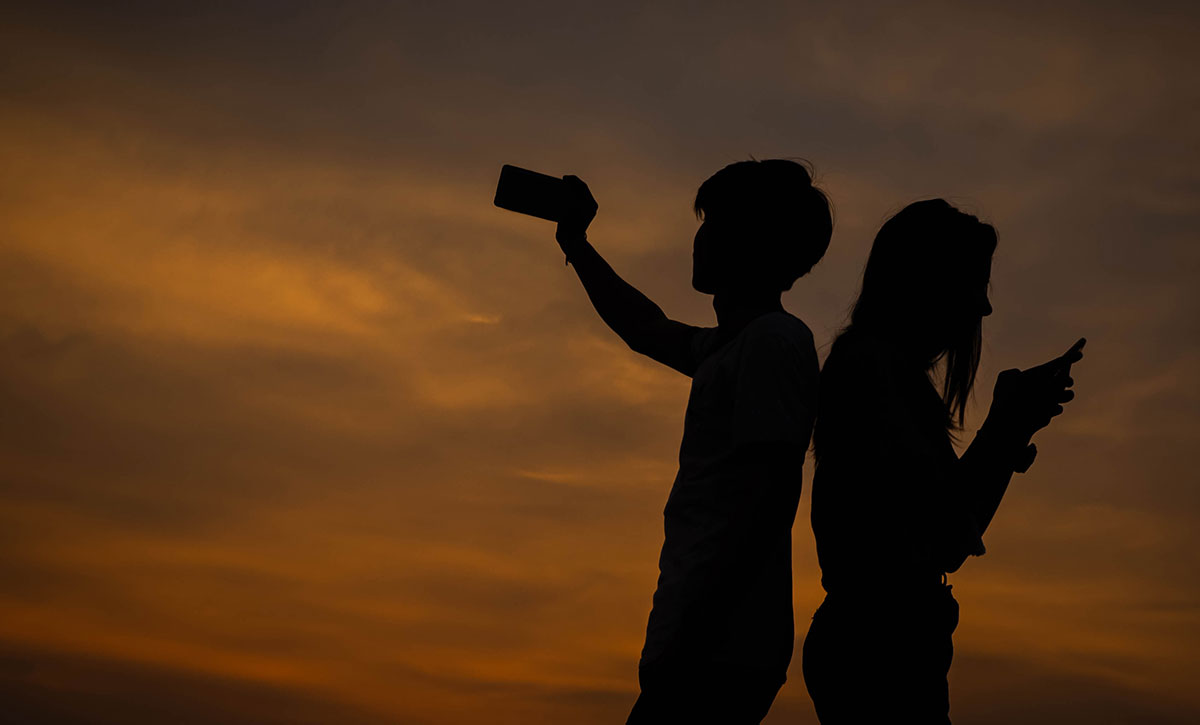 What is Digital Wellness?
When the Digital Wellness Lab launched in March, 2021, its mission was clear, to understand and promote wellness in the digital age. Less straightforward was the definition of "digital wellness", a term which the Lab was tasked with defining in a way that would be accessible for families, clinicians, educators and industry, and society at large.
Defining Digital Wellness
The Digital Wellness Lab began by asking its internal team to examine the goals of each pillar of the Lab's work, namely, research, education, health, and innovation. With this list in hand, we turned to the Lab's Advisory Committee, a group comprised of leaders in healthcare, entertainment, technology, and education for their insights, expertise, and advice. Key points that came from these discussions are as follows:
The definition should be as holistic as possible, applying to the whole child/teen/adult.

Other definitions of digital wellness/wellbeing do not take into account the whole person, rather they instead focus on the person interacting with technology or digital spaces.

The definition should take into account that youth are growing up, and that all of us are living in environments that are simultaneously physical, human, and digital.
The definition should take into account mindfulness, intentionality, and/or authenticity in order to convey purposeful engagement by humans in order to achieve digital wellness.
Taking into account the Committee's feedback, Version 1 became,
Digital wellness is mindful and authentic engagement with the digital environment that balances the physical, mental, and social well-being of yourself and others.
Refining the Definition of Digital Wellness
Making the definition of digital wellness accessible for all was (and is) a high priority for the Lab. With this goal in mind, the team needed to adjust the language used within the definition to make it more commonplace and better understood. Below is a brief evolution and explanation of the definition:
Version 2: An intentional state of physical, mental, spiritual, and social health derived from mindful engagement with the digital and natural environments

It was decided that natural needed to be worked into the definition. This was to incorporate nature (which is not human-made, but includes humans) and acknowledge the balance between "screen time" and "green time".
Because many of us, especially in adolescence, use media to try on different ways of presenting ourselves, and in doing so, learn who we are, "authentic" proved to be problematic in the definition.
"Balance" was removed from the definition, much for the same reason the Lab focused on defining "digital wellness" as opposed to "digital wellbeing." Unlike "well-being" which is static, "wellness" is an active state and must be continually attended to in order to be achieved. Similarly, "balance" as used in the previous iteration of the definition, was perceived as being a stagnant, achievable, end-result, and was therefore removed in favor of utilizing more active language.

Version 3: An intentional state of physical, mental, spiritual, and social health that comes from mindful engagement with the digital and natural environment

"Derived" was replaced with "comes from" in hopes of making the definition more accessible to those at different reading levels.
"Environments" was made singular to emphasize that it is a single seamless environment for children, and for many of us now growing accustomed to utilizing digital technologies in nearly every facet of our lives.

Final version: An intentional state of physical, mental, and social health that occurs with mindful engagement with the digital and natural environment

"Spiritual", while a touchstone for some, is a turnoff for others, and thus removed to ensure inclusivity
"Comes from" was replaced with "occurs with", thereby shortening the definition and further emphasizing the near simultaneous and active ability to be in a state of digital wellness with mindful engagement in one's environment.
Visualizing Digital Wellness
Once the Lab had an agreed upon definition of digital wellness, it commissioned original artwork of the definition to bring it to life visually. Illustrating different developmental stages, states of being and our interwoven environments, the artwork displays digital wellness beyond words, making the definition accessible to an even broader audience.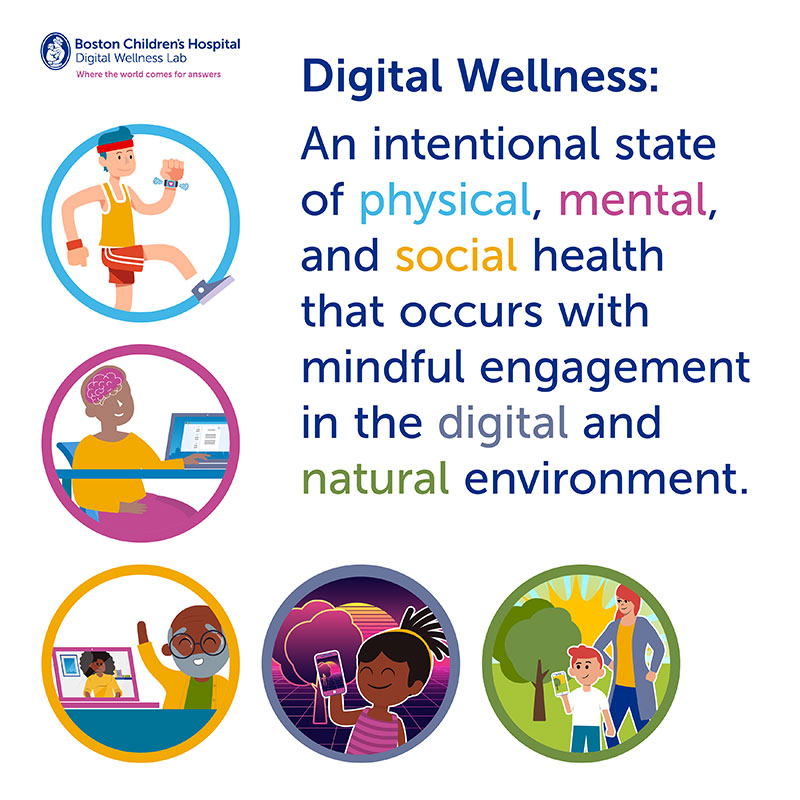 – Kristelle Lavallee Collins
– Edited by Michael Rich
– Artwork by Jeeves Williams