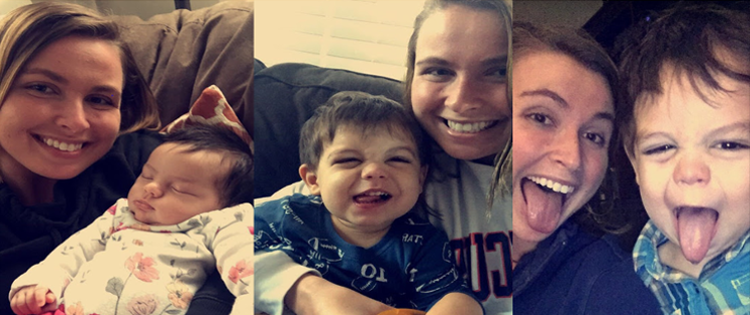 Dear Reader,
Welcome to another Media Moment! This month, Sarah Gillis, the Associate Administrator at CMCH, shares how video chatting with her family helps maintain their close relationships with each other. These stories are meant to help create a village square of commiserating and co-celebrating the many ways media intersect with our lives and the lives of children. Please comment and even submit your own 'Moment' to share with your fellow readers.
Enjoy your media and use them wisely,
~The Mediatrician®
Our FaceTime Family
I realized how technology can foster togetherness when I went away to college. I am the second of four girls and when I moved to upstate New York, my oldest sister was starting her family in Philadelphia while my younger sisters were in high school and middle school back in Massachusetts. Unlike the days when I lived at home, my family now had to consciously make time to connect and catch each other up on big things, such as college acceptances, and even little things, like what my dining hall was serving for dinner.
What really reunited my sisters and I was my older sister announcing that she was pregnant.  I missed a FaceTime call from her one Tuesday afternoon, and when I called her back, she was holding up a positive pregnancy test.  It meant a lot to to me to be a part of this life-changing moment. I loved being able to see her actual pregnancy test and she loved being able to see, in real time, my shocked and ecstatic reaction from 300 miles away. The tears flowed – I was excited to be a first-time aunt and my younger sisters and I quickly began obsessing over whether the baby would be a boy or a girl.
My older sister's pregnancy became the catalyst for my family's renewed daily communications. We began texting each other regularly, discussing everything from how my sister's pregnancy was going, to how each of our days were going and sharing any new news. Our iPhone's became lifelines to each other and helped us maintain our close relationships even while living in three different states.
Technology's important role in my family became even clearer when I was unable to make it home from college the weekend my sister was doing the baby's gender reveal. Thankfully, my brother-in-law was able to FaceTime me during the festivities and I was able to watch him and my sister cut into the cake to reveal a blue interior. My sister was having a boy and I was so excited!
Video chat has allowed me to be a part of many of my family's important moments, especially when I was far away and still adjusting to my new life as a college student. Without my phone I would have missed out on precious life events, and even though I always prefer to be there in person for exciting family announcements, video chat is the second best option. This small piece of technology continues to unite my now expanded family, wherever we are in the world. The highlight of my week is my weekly family FaceTime calls where I get to watch my nephew, Parker, grow into a sweet, hyper, and smart little boy. My family and I are truly thankful for the technology that is able to unite us when we are far apart.
~Sarah Gillis
(photo credit: Sarah Gillis)