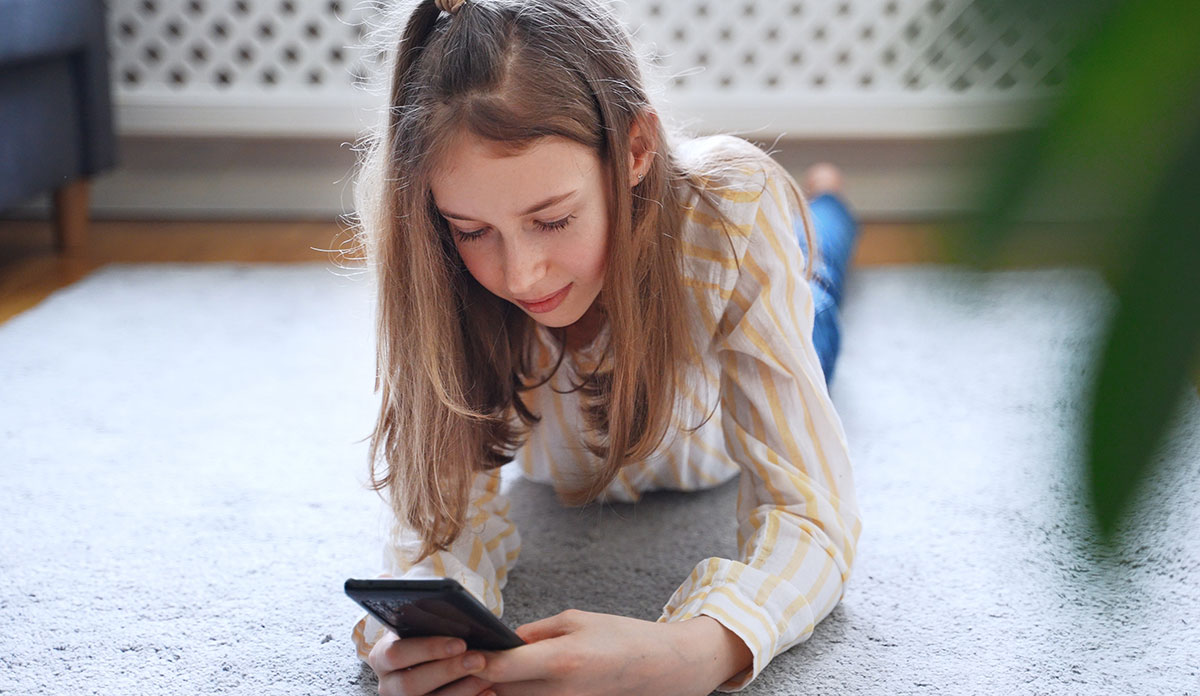 Hi! My name is Nadia Ruberg. I am in middle school and I love to sing, swim, and act. Let's just get one thing straight: I used to be VERY obsessed with TikTok. My obsession with TikTok became so bad that I used to be up in my room for hours just staring at my screen. I used to bring my device with me everywhere I went.
I started using TikTok during the pandemic. Since I was spending so much time on screens, I had more of an opportunity to get attached to it. For the first couple months of me using TikTok, my average screen time usage was sometimes up to 8 HOURS a day!!!!! It got so bad—to the point that I was doing TikTok while online school was in session. When my parents realized this, we made a compromise to limit my time to two hours a day. I don't know what I would have done if they hadn't put restrictions on my device. The restrictions turned TikTok off completely when my two hours were up and I couldn't bypass the limit without having a password (that only my parents knew).
My parents limiting TikTok was a very smart choice and I'm glad they did it. During the first couple weeks of TikTok being limited to two hours a day, I started to ask my parents for more TikTok time once my two hours were up. After a few more weeks of them saying no, I finally stopped asking. My parents and I then agreed that two hours was too much, so I made a compromise with them to move my TikTok time down to two hours on the weekends, and half an hour on the weekdays. I really did benefit from these changes.
In early August, my aunt suggested I should try to challenge myself to a week of no TikTok at all! This was a big step for me. The first day was very hard, but then, it got easier and easier to not think about TikTok. I started reading more books and finally began my summer work for school. Even now, a month and a half later, I am still only watching two minutes of TikTok each day!
Now that TikTok is gone, I feel much more free and relaxed. My brain feels more calm because new videos aren't popping up every 15 seconds. I feel as if I am more flexible and helpful. It is so nice to have a break from TikTok.
I'm so grateful that I've decided to limit TikTok and I do believe that it has made me a better person. So if your kid has trouble with using a lot of TikTok time, I encourage you to try having them take a total TikTok break (Hey! That rhymes!) because, in my experience, it really helps!
– Nadia Pollock Ruberg is a middle schooler in Massachusetts.