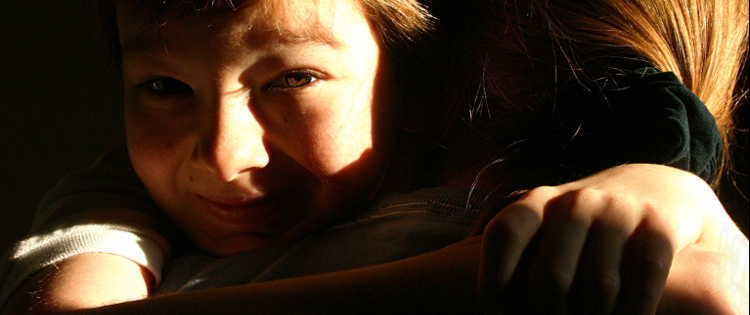 Dear Reader,
Welcome to another Media Moment! This month, Laura Groff, an MA in Biblical Languages, college swim coach, and mother of four, shares how she was able to use a TV show to help connect with her oldest son during the hospitalization of her youngest child who was born prematurely. These stories are meant to help create a village square of commiserating and co-celebrating the many ways media intersect with the lives of children. Please comment and even submit your own 'Moment' to share with your fellow readers.
Enjoy your media and use them wisely,
~The Mediatrician®
Media as a Way to Connect With Your Children
Going from kid number 3 to kid number 4 did not seem like a big deal in my head. What's one more right? I had done this three other times.  I knew what to expect, what to anticipate and how to help the older three cope. What I did not anticipate was going into labor at 29 weeks, an ambulance ride to Boston in the middle of night, and the disconnect with my older kids that fear and anxiety bring.
Initially all I could think about was my littlest. He was born ten weeks early at 3 lbs 5 oz. From the moment I got to the hospital it seemed that I was bombarded with every possible complication imaginable. Labor is overwhelming in the best of circumstances, but when scary medical information is thrown at you in between contractions, even the best of moms are not thinking about their older children at home.  I was preoccupied with the littlest. Would he be ok? Would he be breathing? How big would he be? While this obviously took a toll on my husband, and myself what I had not realized while in the hospital was the toll it was taking on our others kids. Our two year old was oblivious, but over the next few months the older boys slowly began to communicate their fears. Their four and seven year old minds only understood that the situation was bad. They wondered if their new little brother would ever make it home, and feared that their mommy wouldn't.
I am not a child psychologist, but guess that it's normal for children's fears to be expressed in poor behavior, and that was certainly true in our case. The back talking and disrespectful attitudes exponentially increased along with the bad behavior. It didn't occur to me that my kids were having a hard time processing their newest sibling's birth, and when I realized that was the case, I wasn't sure how to connect with them. I didn't know how to reassure them and relieve their fears when I was just as afraid.  But then I remembered an episode of a show I had watched a couple months earlier where a family had a new baby who was born very prematurely, similarly to our fourth.
The show had been a favorite for my oldest and I. Watching it over the past couple years had opened the door to many deep and insightful conversations between myself and my now 7 year old, so I thought … maybe, maybe this is a way I can relieve his anxiety and fear. I reasoned that if my son could watch the TV family go through the same journey we have started on with a preemie, maybe it could help give him words to express himself. Additionally, I hoped it would open a dialogue between us where he could feel safe and ask questions about the tubes, leads, and mask on his new brother with some emotional distance. It is one thing to see medical things on TV, but it is a whole other experience when it is on your son or brother.
I found the episode, sat down with my son and we watched it together. It was 22 minutes (and much less graphic than what we were currently experiencing), but took us more than an hour to get through. Every couple minutes I would pause the show and my son would ask me questions about whether or not his brother had the same thing, what a specific tube was for, or why the baby needed so many medications and IVs. More importantly, though, he identified with the fear and uncertainty he saw in the TV family's faces. He asked me if his daddy and I were afraid. He asked me if his little brother was going to be ok, and when he was going to come home. Although I didn't have all the answers, I was able to share with him my fears, but more importantly my hope, and the hope the doctors expressed as well.
I remember marveling that even though we were watching a story about a family we had never met, my son connected with them and was comforted by what he saw and how I helped him process it. He felt security in knowing we were not the only ones going through having a preemie, and the TV family's happy ending gave him hope. He was able to intellectually make sense of things in a real and tangible way without feeling overwhelmed by actually seeing, hearing and experiencing a big city hospital Level 1 NICU. Most importantly, my son and I connected. I got to hear his heart. I got to share my heart with him and we are so much closer because of it.
~ Laura Groff