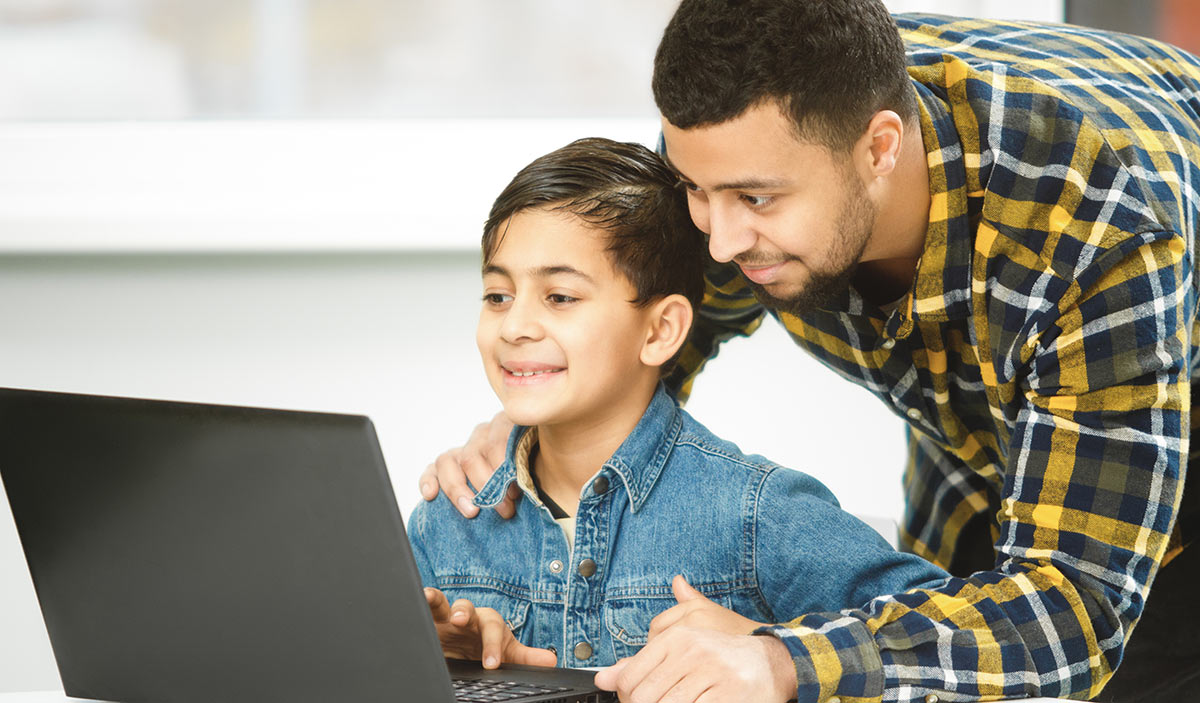 I study the impact of media on children so it's probably not a surprise to hear that my wife and I are pretty particular about the amount of screen media our kids use and what they use it for. Prior to the pandemic, our 7 and 9-year-old would pretty much have an hour or two on the weekends when they could play games online, like Prodigy or Adventure Academy or watch shows they could agree on like Mira, Royal Detective and Craftopia. They had pretty much never seen YouTube. Sometimes I'd play on our Wii with them (my son and I played through New Super Mario Brothers, and all of us cheering when we finally beat Bowser was a moment to remember). Maintaining this schedule wasn't easy, but keeping the kids' media use to only weekends meant we didn't have to fight a daily battle. We set up a family norm that media weren't used on school days.
The COVID-19 pandemic blew that norm completely out of the water.
During the pandemic my son learned how to play Minecraft, started a list of favorite YouTube stars, knew all the .io games, and was logging onto remote school for 6 hours a day. This was the first time he had his own computer of any kind and, with my wife and me trying to work, there was pretty much no oversight on what he was doing online. We checked in when we could, but it was pretty clear that if he was quiet and on his computer during school hours we would keep working and not bother him. It didn't take long for his teachers to clue in on the fact that they were losing his attention to everything the internet had to offer. This led to having a serious intervention that involved me promising to bypass the school's Chromebook features and block everything but Zoom if he couldn't be more attentive during his school time. We put some strategies together and he started to focus his attention more. But even so, he felt the consequences of feeling lost during class and getting some serious negative feedback about his performance (as well as experiencing recurring headaches which, as our research found, wasn't entirely unusual). When he went back to in-person school in April, he was excited to see his friends and teachers, but more upset that he was going to have to miss new posts from Jelly and the rest of his YouTube buddies.
Don't get me wrong, there were some amazing opportunities that technology provided my kids during the pandemic. They got to know their Texas cousins as they spent hours playing and drawing together online. Their older Virginia cousins read to them every day connecting in ways they never had before. They stayed in touch with school friends through online book groups and lunchtime hangouts. Oh and, of course, they became true masters of Zoom. I don't doubt there are kids out there who found remote schooling a relief and thrived in that environment, but we learned it certainly wasn't right for our son. All of this reminded me that the effects of media on our kids are a result of a complex interplay between the media content, the device, and the individual. When we can figure out ways to align all these in the best interests of our individual children, that's when they'll thrive both in the virtual and physical worlds.
– David Bickham, Research Scientist Lead at the Digital Wellness Lab