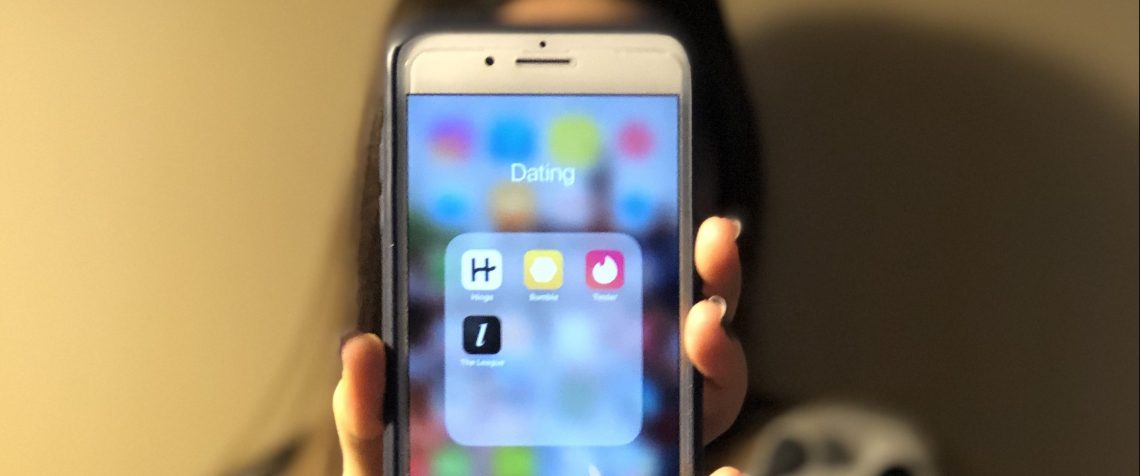 Melanie Feijoo is a current graduate student at Tufts University and an intern at CMCH.
I have always preferred to meet people in person, the "old-fashioned" way, which meant I was a bit apprehensive going into online dating. But considering how saturated our lives are with media, it makes sense why many people have turned to online dating to find "the one." By my senior year of college, single and fueled by my family's repeated question: "where's your boyfriend?" I finally gave in and downloaded my first dating app. Although the Coffee Meets Bagel app was cutely named, it wasn't so cute being ghosted right before a date with my first match. I insisted I didn't need the dating app anymore and quickly deleted it.
After graduating college, my master's program took up so much of my time that it made dating very difficult. Wanting to put myself back out there, I followed a friend's recommendation and downloaded Hinge. At first it was incredibly easy to get invested in this app, and I would spend a large amount of time swiping through profiles and chatting with matches. That also meant it was incredibly easy to get emotionally invested, and I'd often find myself buckled in on an emotional roller coaster. I would spend weeks at a time messaging matches, cautiously optimistic of the possibilities, only to be ghosted out of nowhere. I struggled to feel like I was enough, and often worried that I was doing something wrong to drive them away. I would depend on my number of matches and active conversations on the app to reassure myself that I was wanted. I didn't expect to be so emotionally affected by this app, but there I was in a constant flux between giddy and bitter, excited and hopeless.
There were other times when I was on the opposite end of things, only swiping through my dating apps out of boredom or habit. It became a mindless swiping game, mimicking Fruit Ninja more than anything else. When Hinge didn't seem like enough, I downloaded Bumble. I would get so engrossed in these apps that I wouldn't realize how long I'd been swiping until my thumbs were aching. I had become desensitized, not really engaging with these apps in the ways I had originally intended. I tried to take a step back and limit myself to checking my apps only when I was mindfully involved in what I was doing, which was admittedly a challenge.
There has definitely been some good to come out of my online dating experience. I have met some pretty cool people and made some great connections out of it. I've also realized that many of my friends and family members have multiple dating app accounts as well, which has helped to ease some of the inherent embarrassment I've felt from regularly using these apps. With most of the singles in my family now dating online, the rest of our family has become a little more open and accepting of it. I'll also swipe and sometimes see a familiar face from the past, and it's nice to chat and reconnect with them. From high school friends to past co-workers, it's both funny and cringy to find each other again in this way.
Most importantly, these dating apps have helped get me out of my shell and put myself out there. I've grown more confident in taking initiative and learned a lot about myself and what I'm really looking for in a future relationship. I've grown to appreciate the journey no matter where it takes me, because you never know who you might find, on an app or elsewhere. So, while I still haven't found my Prince Charming, I'll keep swiping in the meantime.
-Melanie Feijoo
-edited by Sarah Wolfson