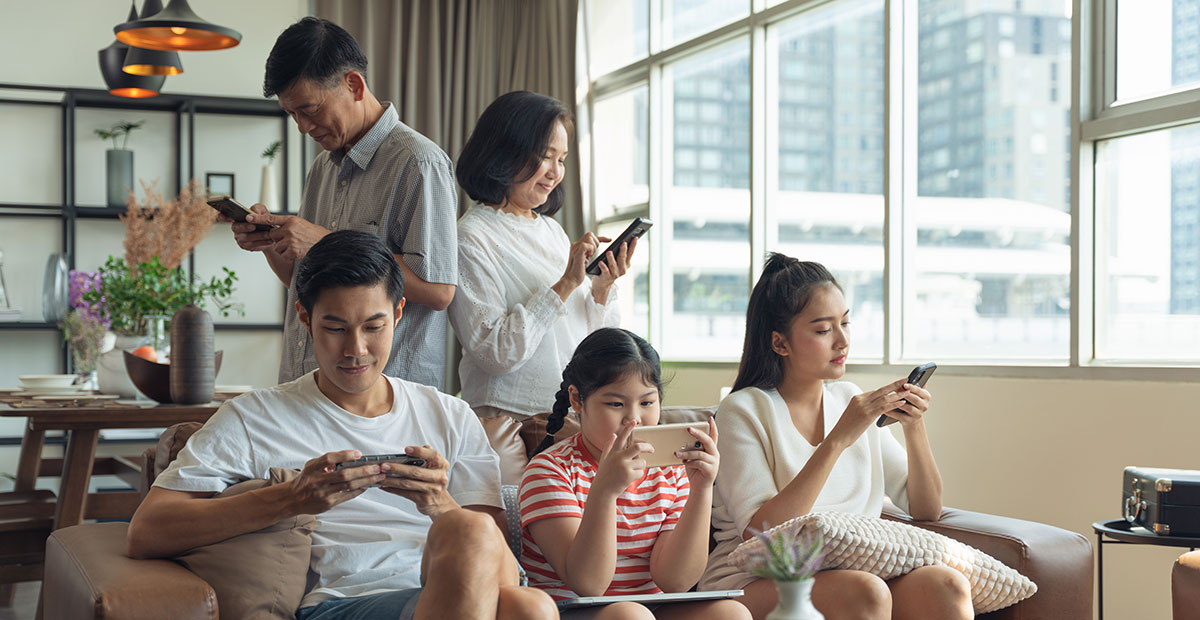 The Digital Wellness Lab's real-time survey reveals how parents felt their child's media use changed throughout the summer and into the school year during the COVID-19 pandemic.
When we first surveyed parents about their children's media use during remote schooling, it wasn't surprising to learn that media consumption had increased since the start of the Covid-19 pandemic. Now, while the pandemic is by no means over, the past few months have given us a glimpse into what our world post-Covid will look like, and in this "new normal," it looks like our high amounts of media use are here to stay.
In the results of our most recent pulse survey, released in September 2021, parents reported that their child used digital media even more this summer than last year – a surprising result, since in the summer of 2020, we were still in lockdown and social-distancing. The survey also found that while some parents encouraged their child to decrease their media use this summer, many did not encourage any change at all. Some parents even reported encouraging their child to increase their media use.
The continued increase of media use could suggest that children have simply grown accustomed to this new, increasingly digital world, and that the technology they came to rely on throughout the coronavirus pandemic will remain an active part of their daily lives. The increase could also reflect a shift in parents' attitudes about what digital media their kids are using and how they are using them. For many, the pandemic revealed the potential of digital media not just to entertain and distract kids, but to educate and connect them to others.
Many parents reported that their child's use of digital media (e.g., video games, social media, video-chats) to communicate helped support their mental health and relationships with family and friends – a reassuring finding as digital media remain the primary source of connection for kids. Less positively, the spike in media use among children and teens also revealed a number of physical ailments that can come after a long day of screen time, including eye-strain, back-pain, and/or headaches.
These opposing experiences with media throughout the pandemic reinforce the importance of understanding that technology, and our engagement with it, is complex and specific to the individual user. Further, even with these more positive perceptions of media use, it is important that, as we continue to adjust to this "new normal," we not lose sight of experiences beyond the screen. Screen-based communication can be beneficial, but it doesn't replace the importance of face-to-face interactions. Social media platforms can play an essential role in how we connect and understand others, but they differ from meeting friends in-person, making eye-contact and getting a supportive hug. The recent pulse survey findings remind us that we need to continue to work on balancing all of our activities in order best optimize our overall health and well-being.
To read the full report and learn more about how parents perceived their children's media use this summer, click here.
– Libby Hunt, Clinical Research Specialist at the Digital Wellness Lab