by Kristelle Lavallee Collins and Jill R. Kavanaugh, with social-emotional learning content written by Nick Woolf.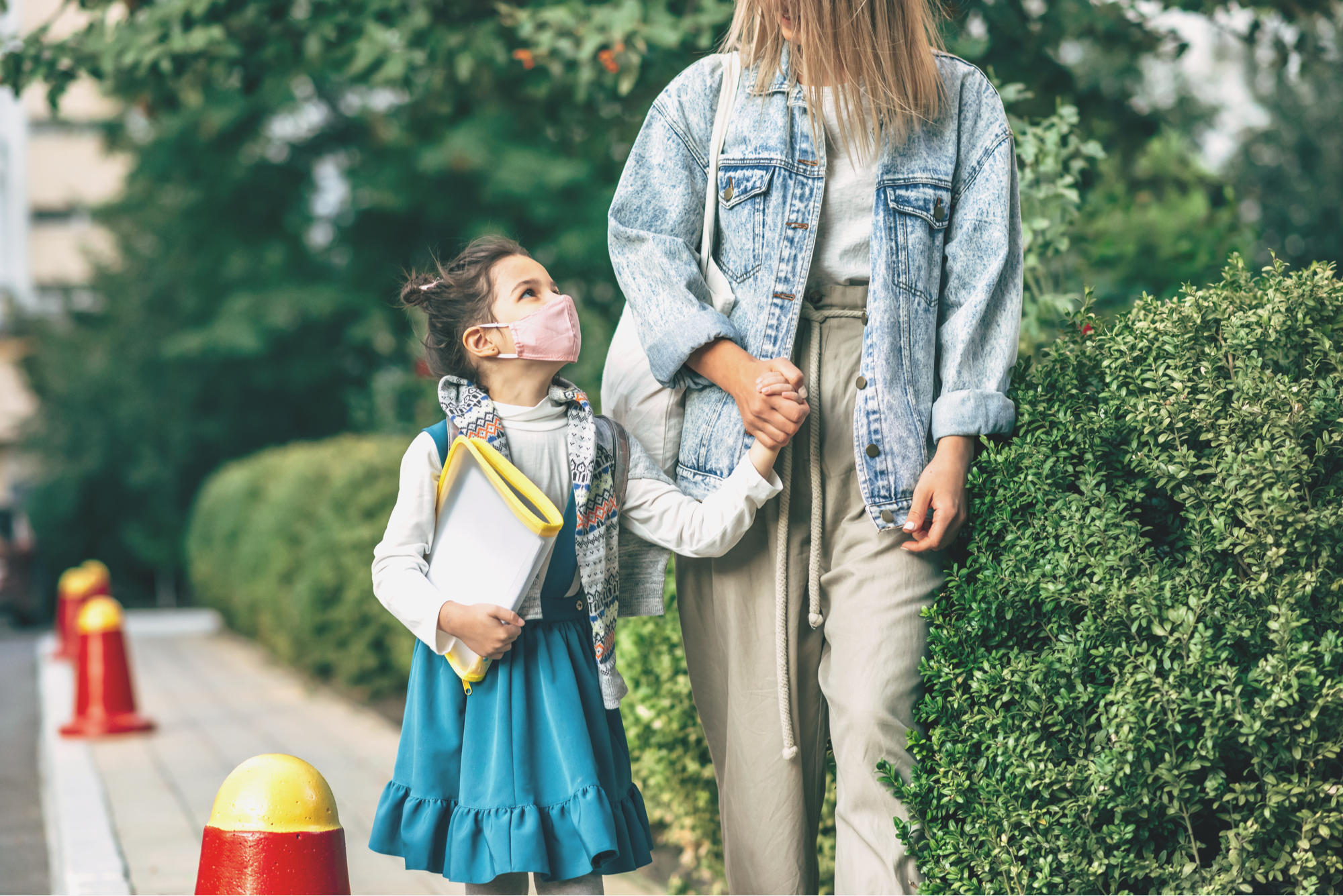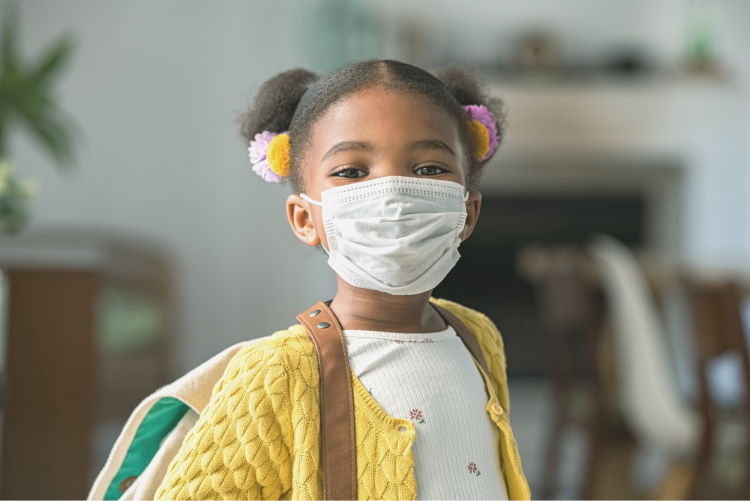 The Digital Wellness Lab is committed to bringing you the latest research-based information and guidance to help you and your family best navigate our changing digital landscape. As of the date of publication (August 3rd, 2021), there are still many unknowns when it comes to how the COVID-19 pandemic will affect schools. As a result, we highly recommend that parents, caregivers and teachers continue to check and make informed decisions based on the science-based guidance put forth by the
Centers for Disease Control and Prevention
(CDC).
Welcome
We're here to help your child and your family have a successful school year!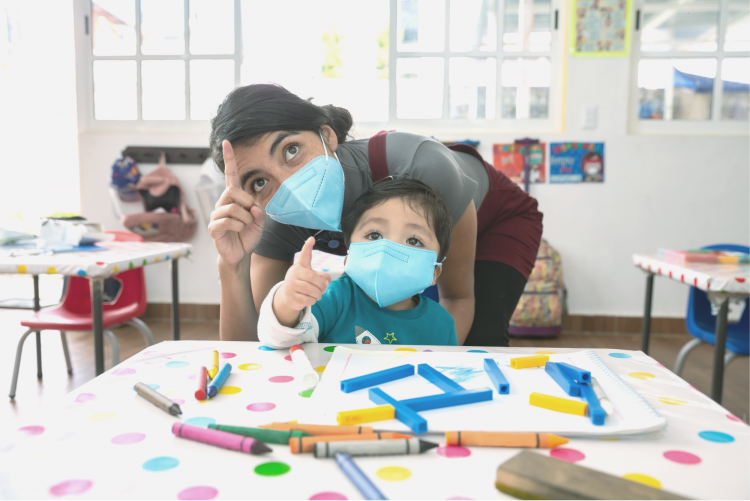 The start of a new school year often brings mixed emotions, and this year is no exception. Many teachers, caregivers, and students are now familiar with the important roles technology plays in children's experience with school. However, none of us can be certain as to what those exact roles will be. As the COVID-19 pandemic continues, it is important for all of us to remain flexible in our expectations, while also providing children and teens with reassurance and a sense of stability when it comes to their learning.
Use this Guide to help better understand and prepare for the opportunities and challenges that you and your child may face this school year. As schools draw upon lessons learned from the past year and prepare for going back to a physical classroom, learning remotely online, or a hybrid of both, this guide contains expert advice and practical steps you can take to help your child mentally prepare for school. Here you will find answers to the biggest questions facing many parents, as well as the latest research-based strategies and resources to help you balance their time and adapt to different ways of learning. From helping maintain children's attention to lessons, to making sure they are able to socialize with friends, this guide can help you best prepare your child for a successful school year! 
Learning
Here you'll find answers to parents' commonly asked questions about the 2021-2022 school year.
Health
Here you'll find answers for how to best support your child's health and wellbeing this school year.
Resources
Here you'll find additional information to support you and your family throughout the school year.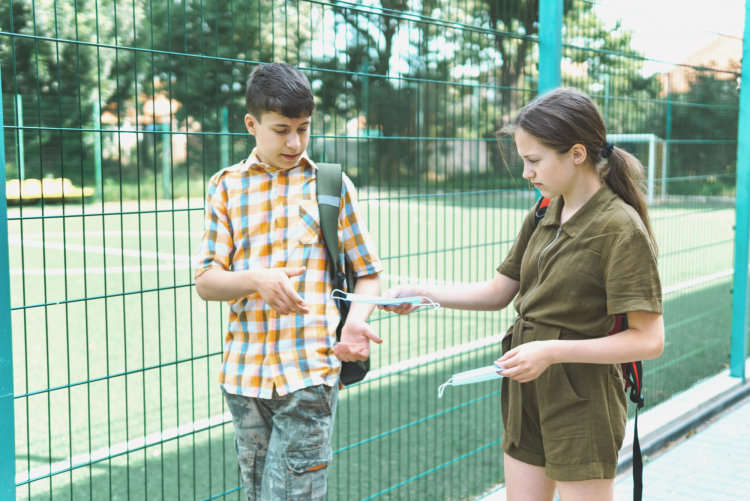 Parent Support
Community Food Resources
Racism
Social-Emotional Learning
COVID-19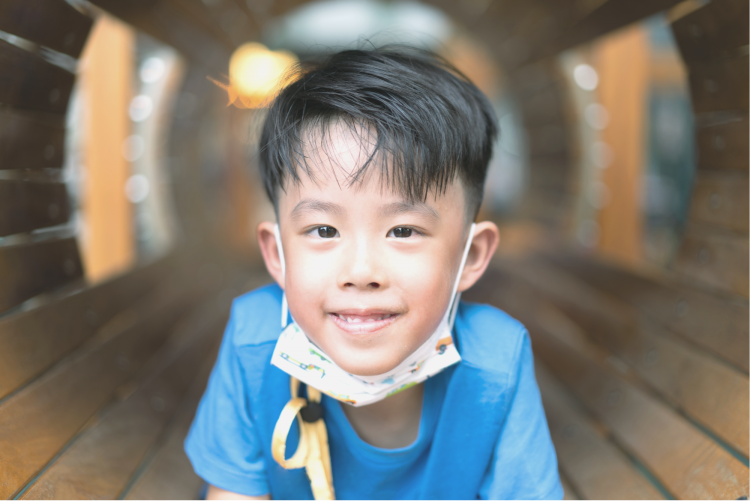 Learning Loss Recovery Strategy Guide. Coloradio Department of Education. https://www.cde.state.co.us/uip/strategyguide-learninglossrecovery. Accessed August 2, 2021.
Abreu RL, Kenny MC. Cyberbullying and LGBTQ youth: A systematic literature review and recommendations for prevention and intervention. Journal of Child & Adolescent Trauma. 2018;11(1):81-97.
Alhajji M, Bass S, Dai T. Cyberbullying, mental health, and violence in adolescents and associations with sex and race: Data from the 2015 Youth Risk Behavior Survey. Glob Pediatr Health. 2019;6:2333794×19868887.
Askarian M, Taghrir MH, Akbarialiabad H. How should the high-risk children go back to school following school reopening in the COVID-19 pandemic? Excli j. 2021;20:503-505.
Auxier B, Anderson M. As Schools Close due to the Coronavirus, some U.S. Students Face a Digital 'Homework Gap'. https://www.pewresearch.org/fact-tank/2020/03/16/as-schools-close-due-to-the-coronavirus-some-u-s-students-face-a-digital-homework-gap/. Accessed 2021, August 2.
Bailey DH, Duncan GJ, Murnane RJ, Au Yeung N. Achievement gaps in the wake of COVID-19. Educational Researcher. 2021;50(5):266-275.
Branquinho C, Santos AC, Ramiro L, Gaspar de Matos M. #COVID#BACKTOSCHOOL: Qualitative study based on the voice of Portuguese adolescents. Journal of Community Psychology. 2021.
Chen C-Y, Chen IH, Pakpour AH, Lin C-Y, Griffiths MD. Internet-related behaviors and psychological distress among schoolchildren during the COVID-19 school hiatus. Cyberpsychology, Behavior, and Social Networking. 2021.
Clark AE, Nong H, Zhu H, Zhu R. Compensating for academic loss: Online learning and student performance during the COVID-19 pandemic. China Economic Review. 2021;68:101629.
Courtenay K, Cooper V. Covid 19: People with learning disabilities are highly vulnerable. BMJ. 2021;374:n1701.
Dahlgaard JO, Fazekas Z. Back to school: The effects of school reopening on parents and children. Scandinavian Political Studies. 2021;n/a(n/a).
Dietrich H, Patzina A, Lerche A. Social inequality in the homeschooling efforts of German high school students during a school closing period. European Societies. 2021;23(sup1):S348-S369.
Egede LE, Walker RJ. Structural racism, social risk factors, and COVID-19 — a dangerous convergence for Black Americans. New England Journal of Medicine. 2020;383(12):e77.
Elias MJ, Patrikakou EN, Weissberg RP. A competence-based framework for parent—school—community partnerships in secondary schools. School Psychology International. 2007;28(5):540-554.
Engzell P, Frey A, Verhagen MD. Learning loss due to school closures during the COVID-19 pandemic. Proceedings of the National Academy of Sciences. 2021;118(17):e2022376118.
Fegert JM, Vitiello B, Plener PL, Clemens V. Challenges and burden of the Coronavirus 2019 (COVID-19) pandemic for child and adolescent mental health: a narrative review to highlight clinical and research needs in the acute phase and the long return to normality. Child Adolesc Psychiatry Ment Health. 2020;14:20.
Guessoum SB, Lachal J, Radjack R, et al. Adolescent psychiatric disorders during the COVID-19 pandemic and lockdown. Psychiatry Res. 2020;291:113264.
Kamran A, Naeim M. Managing back to school anxiety during a COVID-19 outbreak. J Nerv Ment Dis. 2021;209(4):244-245.
Khan MJ, Ahmed J. Child education in the time of pandemic: Learning loss and dropout. Children and Youth Services Review. 2021;127:106065.
King DL, Delfabbro PH, Billieux J, Potenza MN. Problematic online gaming and the COVID-19 pandemic. J Behav Addict. 2020;9(2):184-186.
Király O, Potenza MN, Stein DJ, et al. Preventing problematic internet use during the COVID-19 pandemic: Consensus guidance. Compr Psychiatry. 2020;100:152180.
Limbers CA. Factors associated with caregiver preferences for children's return to school during the COVID-19 pandemic. Journal of School Health. 2021;91(1):3-8.
Lockerd Maragakis L. Coronavirus, social and physical distancing and self-quarantine. Johns Hopkins Medicine. https://www.hopkinsmedicine.org/health/conditions-and-diseases/coronavirus/coronavirus-social-distancing-and-self-quarantine. Accessed August 2, 2021.
Mayo Clinic Staff. Nutrition for Kids: Guidelines for a Healthy Diet. Maoy Clinic. https://www.mayoclinic.org/healthy-lifestyle/childrens-health/in-depth/nutrition-for-kids/art-20049335. Accessed August 2, 2021.
Middleton KV. The longer-term impact of COVID-19 on K–12 student learning and assessment. Educational Measurement: Issues and Practice. 2020;39(3):41-44.
Orben A, Tomova L, Blakemore S-J. The effects of social deprivation on adolescent development and mental health. The Lancet Child & Adolescent Health. 2020;4(8):634-640.
Qazi A, Qazi J, Naseer K, et al. Adaption of distance learning to continue the academic year amid COVID-19 lockdown. Children and Youth Services Review. 2021;126:106038.
Rostad CA, Kamidani S, Anderson EJ. Implications of SARS-COV-2 viral load in children: Getting back to school and normal. JAMA Pediatrics. 2021.
Saurabh K, Ranjan S. Compliance and psychological impact of quarantine in children and adolescents due to COVID-19 pandemic. Indian J Pediatr. 2020;87(7):532-536.
Sullivan MA. Returning to the classroom: A look at mental health needs as children go back to school. J Psychosoc Nurs Ment Health Serv. 2021;59(6):2-3.
Tang S, Xiang M, Cheung T, Xiang Y-T. Mental health and its correlates among children and adolescents during COVID-19 school closure: The importance of parent-child discussion. Journal of Affective Disorders. 2021;279:353-360.
Todres J, Meeler L. Confronting housing insecurity—a key to getting kids back to school. JAMA Pediatrics. 2021.
Uncapher MR, Lin L, Rosen LD, et al. Media multitasking and cognitive, psychological, neural, and learning differences. Pediatrics. 2017;140(Supplement 2):S62.
Van Lancker W, Parolin Z. COVID-19, school closures, and child poverty: a social crisis in the making. The Lancet Public Health. 2020;5(5):e243-e244.
Waters L, Allen KA, Arslan G. Stress-related growth in adolescents returning to school after COVID-19 school closure. Front Psychol. 2021;12:643443.
Wong CA, Ming D, Maslow G, Gifford EJ. Mitigating the impacts of the COVID-19 pandemic response on at-risk children. Pediatrics. 2020;146(1).
Yates A, Starkey L, Egerton B, Flueggen F. High school students' experience of online learning during Covid-19: the influence of technology and pedagogy. Technology, Pedagogy and Education. 2021;30(1):59-73.
Zhuo L, Wu Q, Le H, et al. COVID-19-Related Intolerance of Uncertainty and Mental Health among Back-To-School Students in Wuhan: The Moderation Effect of Social Support. International Journal of Environmental Research and Public Health. 2021;18(3):981.