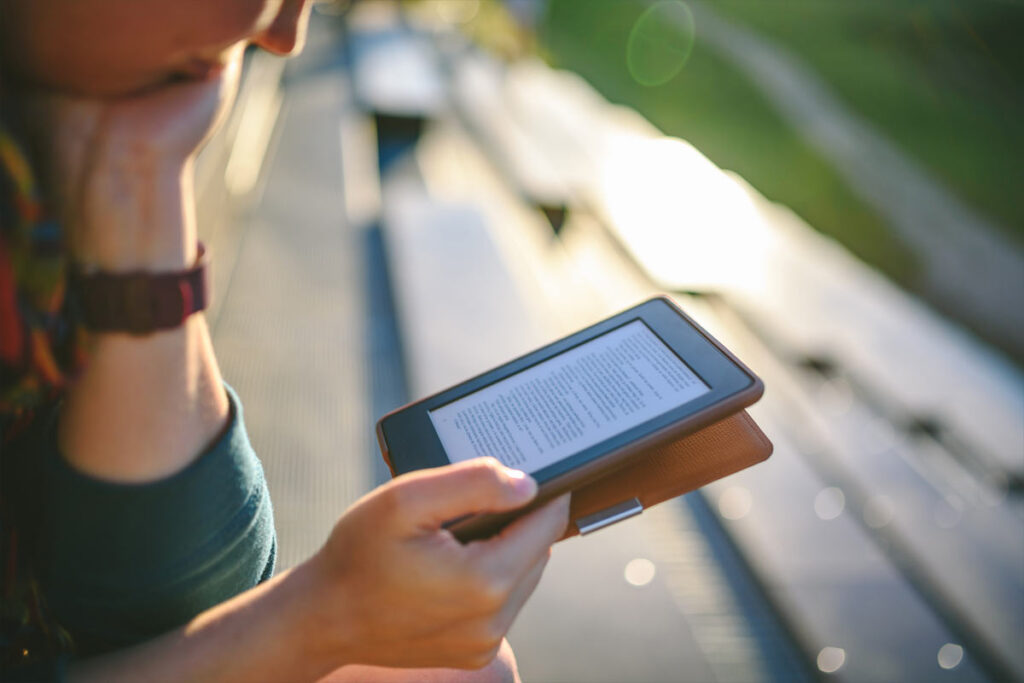 Children can read (and be read to) from traditional print media (such as print books, magazine, newspapers, comic books, graphic novels, etc.), or from electronic media (ebooks, online magazines, blogs, etc.). Regardless of what format they use, it is important for kids to develop and hone their reading skills as they are often essential for success in school, work, communicating with others and can even help foster creativity.
While many children still read traditional print media, their popularity is decreasing with the rise of ebooks and reading on electronic devices:
In 2012, 46% of kids ages 6-17 had read an eBook, up from 25% in 2010, according to the Scholastic Kids & Family Reading Report
Young adults aged 16-29 read books mostly on a desktop or laptop computer, followed by a cell phone, e-reader, and tablet, according to Pew.
Risks
There are very few risks associated with reading; however, depending on the format, there are several areas of concern parents should be aware of when considering what children are reading and in what format:
Benefits
Benefits include:
Healthy Use
To help your child use print media safely, CMCH recommends that you consider the following tips:
Approach your local public librarian for advice on what books to recommend to your child or teen. Librarians are trained to provide readers' advisory services, and they can generate a list of age-appropriate book recommendations based on what your child has previously enjoyed reading, or based on your child's interests in general. If your child is reluctant, or seems uninterested in reading, an e-reader may help them become interested in books and form a healthy reading habit.
Read book reviews and recommendations online. There are many sites that review books especially for children, and other general book recommendation sites like Good Reads that include a section for children's literature.
Talk with your kids about body image concerns. For magazines, look at the headlines on the cover and the pictures inside. Do they send conflicting messages? Are the messages about taking care of your body in a healthy way? Are the articles focused solely on appearance? Are the images realistic? Have an open conversation with your teen about how the messages make them feel.
Actively engage your children in discussion about the books and comic books they read. On top of learning more about the content, your discussion will likely encourage them to think critically about the material.
Ensure that your child is using an e-reader correctly. As with any screen media, monitor the amount of time they spend with the device, and encourage frequent breaks to prevent eyestrain and other physical strain.
Other Media
Related Topics