Infants and Toddlers
Family Digital Wellness Guide 2021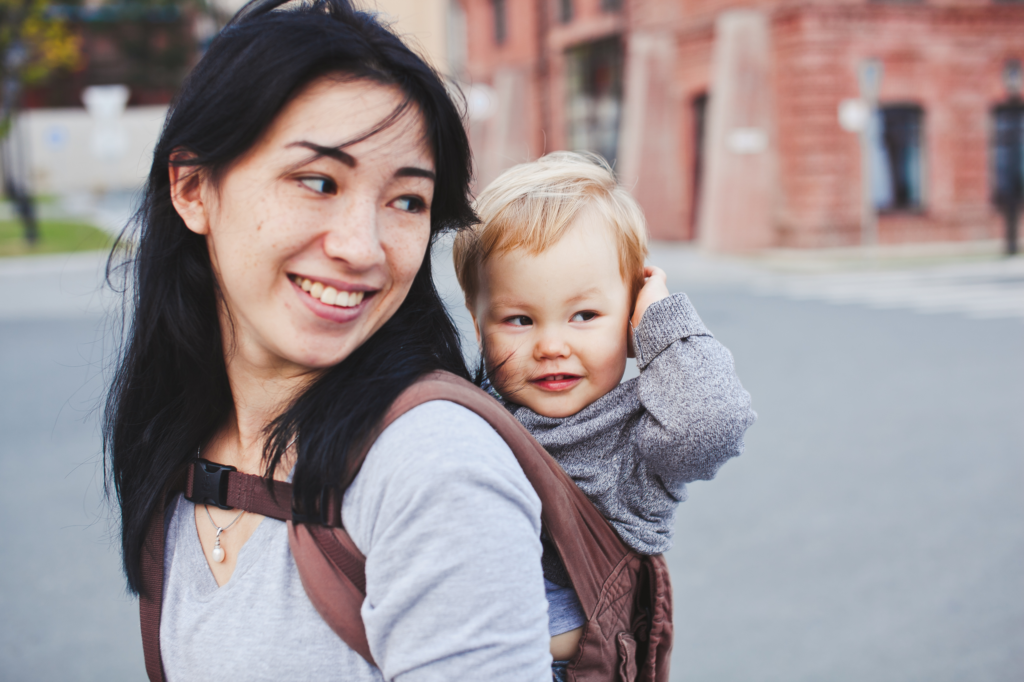 Babies develop rapidly in their first years and continually learn from the people and things around them. It is during this stage of development that children first smile, babble, toddle, take their first steps, and say their first words. With so many brain connections being formed, it is important that caregivers talk to babies and provide them with love. Creating an environment that encourages exploration and allows infants to learn is key. While there are many programs and apps marketed for babies, very few are based in science. When choosing videos and apps, look for research- supported media that interests and engages your child in healthy ways.
Science Says...
...from music to videochat, media are powerful tools, and how babies use them affects their health and development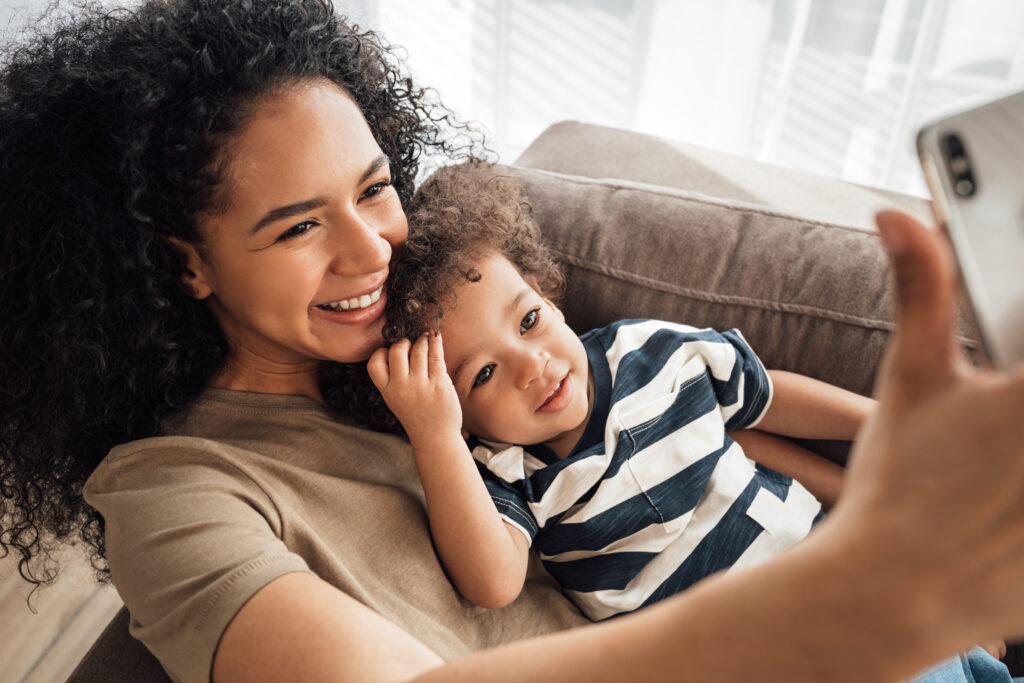 Content
Protip: Although it is best not to be distracted by screens while your infant or toddler is present, watch only non-scary and family- friendly shows when they are around. Babies are very sensitive to your emotions and can become upset or scared along with you.
Science says: Babies pick up on your emotional changes and may become upset with you, connecting that feeling with whatever is in their environment at the time. Toddlers may even be scared by unexpected news stories, such as those about environmental disasters or animals. When you watch media with toddlers, be aware of their feelings, and comfort and reassure them that they are okay. Stop watching it if your baby continues to be scared or upset by it.
Educational Technology
Monitoring
Music and Movement
Parental Media Use
Parental Self-Care
Reading
Screen Time
Sleep
Ask the Mediatrician
What parents ask most about their infants and toddlers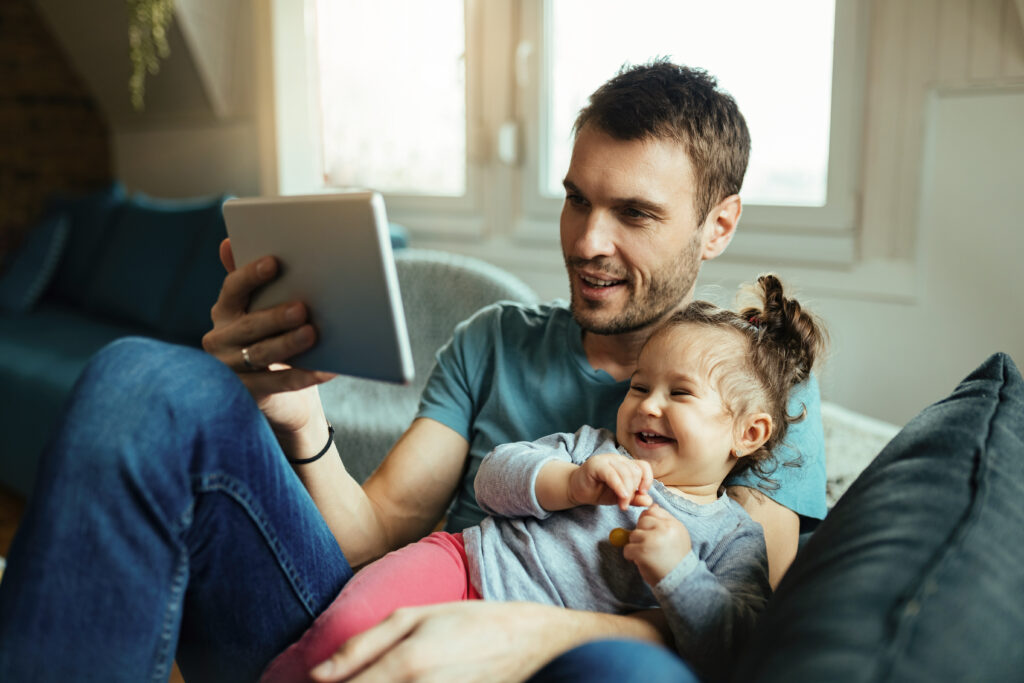 Is it ok for my baby to video chat with family and friends?
Many of today's parents face this question. Here's what you should know:
Smartphones do emit some electromagnetic radiation, and while there are mixed data on potential dangers, the best evidence indicates that the greatest risk involved is if the phone is held against the head, rather than looked at from a distance, as is done through video chat.
There is what scientists call a "video deficit" for very young children. This means that it takes more repeat viewings of the same content for infants and toddlers to learn an action from a screen than it does for them to learn it from a person who is physically with them.
As early as 6 months of age, babies are able to tell when a person on a screen is interacting with them in real time as opposed to the passive screen images they see when they watch TV or a video. This means that babies can start forming relationships through video chat, especially if the chat is helped by the adult who is physically present (i.e., telling your baby they are talking to grandma, pointing and waving at the screen together, and narrating the action)
At 12-25 months, babies learn better from real-time interactive video chat with adults than from educational videos or shows. This is likely because video chat allows an adult to react to the individual child and tailor their actions to best suit the child.
Although video chatting is not the same for your baby's social-emotional and brain development as being with loved ones in person, it is much better than no contact with them at all and can help them build meaningful relationships.
Ice Breakers
When you see something concerning, here are ways to get the conversation going.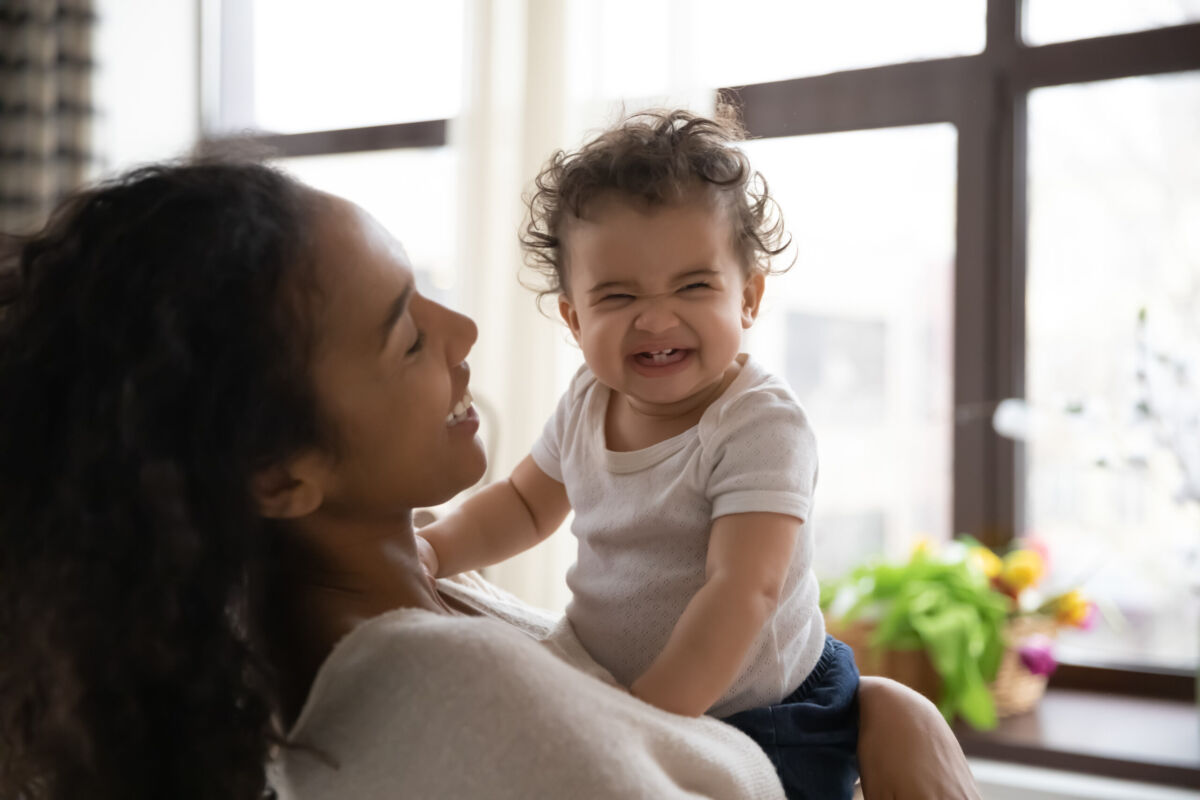 Your baby is losing interest in video chatting with a loved one…
Say, "Let's make silly faces and play peek-a- boo together through the screen!" If your child is tired or fidgety or nothing is working, then wave and say "bye bye."
Your partner seems overly tired, upset, or distracted when caring for your baby…
Say, "It looks like you need a break. Let me take the baby for a bit. Later, let's come up with a schedule so that each of us can get some quality 1-1 time with our baby and alone time."
Your baby is interested by the bright lights and noises coming from smartphones and tablets that are nearby…
The best thing for babies is to interact with other people face-to-face. Make sure your baby is getting plenty of focused time with people without devices around.