by Kristelle Lavallee Collins and Jill R. Kavanaugh.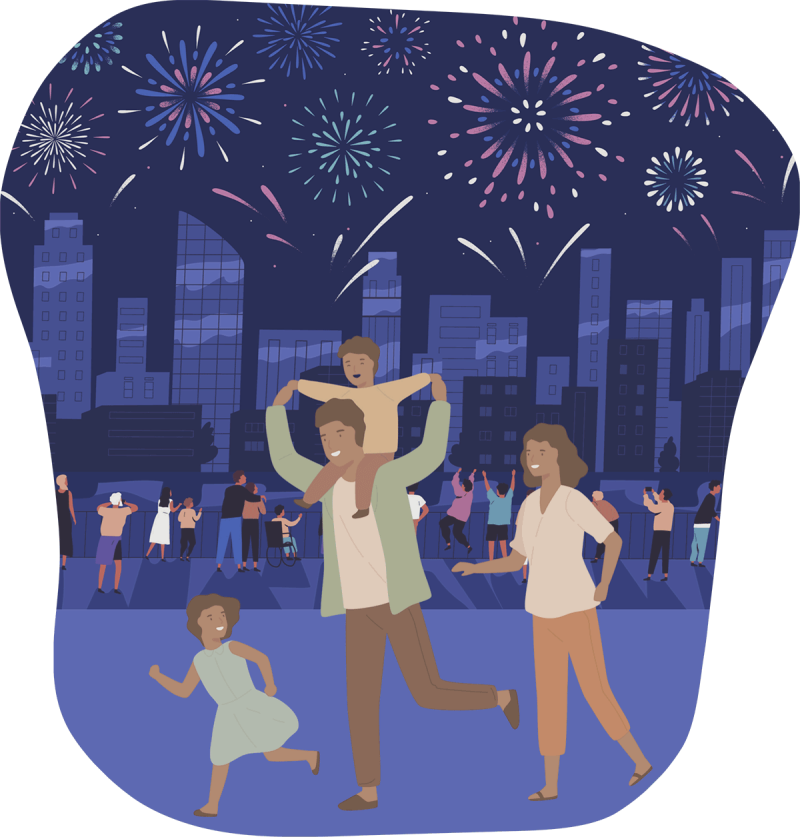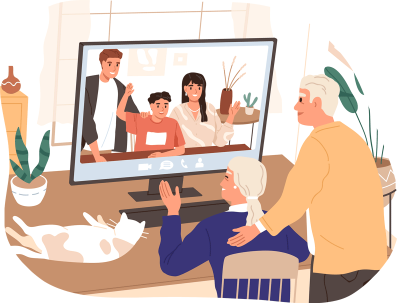 There is much to look forward to during the holiday season, regardless of what holidays you and your family observe. Whether it's eating delicious food, giving gifts, or spending time together, it is worthwhile to take the time to celebrate.
The lingering coronavirus (COVID-19) pandemic continues to reshape some of our holiday traditions in ways that allow us to safely celebrate. Before planning your holiday celebrations, be sure to check out the holiday guidance from the Centers for Disease Control (CDC) and your own city or town to help make sure your activities will be safe and enjoyable for everyone. Next, explore our virtual and in-person activity ideas below that are bound to make this year's holiday season merry and bright!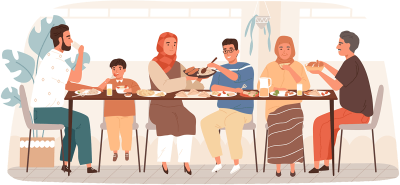 Festive Feasts
Enjoy tasty treats together
Make this year's holiday meal a true family affair by having every member contribute! Teens can learn a recipe from a relative or create their own culinary contribution. Younger children can help decorate desserts or make table settings for each member of the family.
Challenge your faraway family and friends to a cook- or bake-off competition! Choose a recipe that everyone can make and add their own creative flare. Once done, share your creations on video chat and through photos. Judge on taste, creativity, and presentation, then tally up the scores and celebrate by feasting together on a group video chat!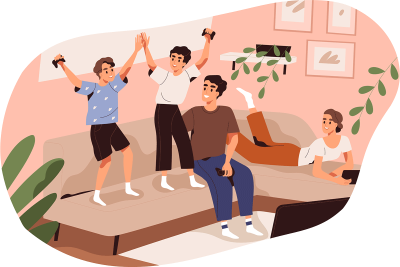 Spirited Sports
Make play a part of your holiday party
Get a group of family and friends together to play a favorite outdoor game! Choose a game of flag football, baseball, soccer, street or ice hockey that everyone can safely play. If your family isn't a fan of team sports, take a walk together in nature, and enjoy the time being active in the great outdoors.
Create your own e-sport tournament by choosing a favorite video game everyone can play. If video gaming isn't for your family, try a board game app, or virtual crossword competition. Share your scores with the whole family and choose a festive prize for the winner!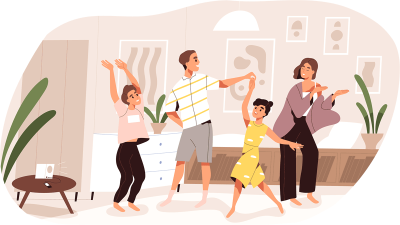 Seasonal Songs
Celebrate the sounds of the season
Music sets the (literal) tone for the holidays and is a great backdrop or featured activity for get-togethers. Try caroling around your neighborhood, forming a family band and  playing traditional tunes after dinner, or simply choose a favorite holiday album to stream while catching up with friends and family.
Ask members of your family for their favorite holiday songs and create a family playlist that can be shared by all. If creativity is in the cards, record a musical montage by having each person contribute a short musical video segment that can be edited together for fun holiday sing-along!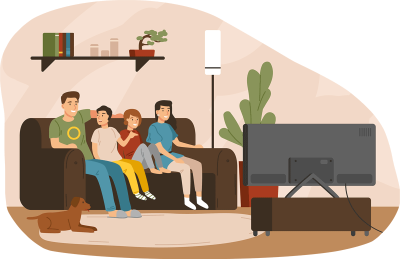 Merry Movies
Share classic film favorites with family and friends
Pour a mug of hot cocoa, grab the popcorn, and snuggle up on the couch with your favorite holiday movie. If your family has older and younger kids, consider making it a double feature, letting the younger kids choose the first film (recommendations from Common Sense Media), while older kids or teens can pick a late night flick for watching after their younger siblings go to sleep.
Set-up a "watch party" through a streaming service or through video chat, so that friends and family outside of your home can watch, laugh, and comment along at the same time.