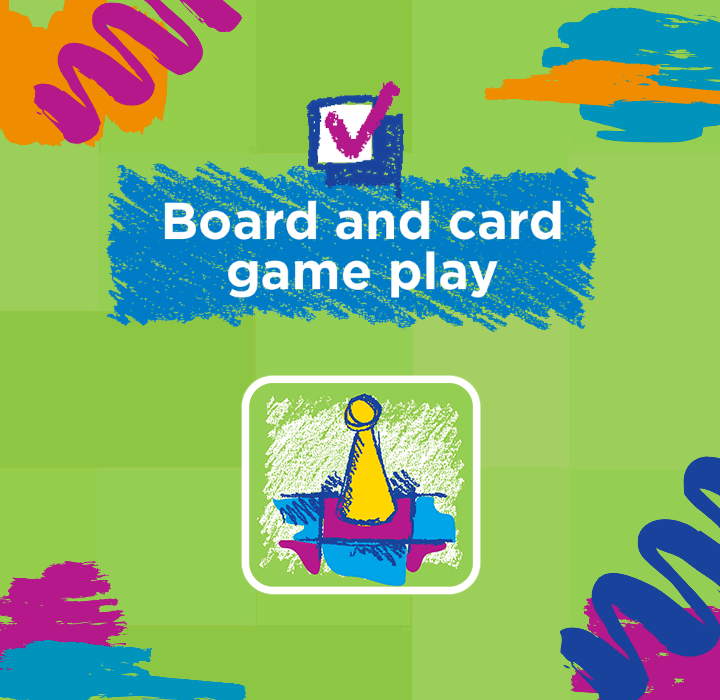 All about board and card game play
Research found that playing board and card games was associated with children being more prepared for school in both the U.S. and Mexico! Board and card games were also associated with a larger vocabulary in the U.S. and with less aggression, less sadness, fewer attention problems, and more positive social behaviors (such as being more thoughtful and considerate of others) in Mexico. Check out the play ideas below on how you can best guide your child's healthy play with board and card games!
Have a family game night each week and rotate who gets to choose which game to play.
Create your own board or card game with your child and see how well you are able to play it together.
Have your child color or design their own deck of cards and use that deck to play a card game of their choosing.
Take a favorite board game and add a new rule, twist, or game piece.
Choose a different board or card game to learn each month and ask for recommendations from friends and family members.
Make a new board or card game by taking your favorite parts of separate games and combining them.
For more great guidance on play, check out these videos: