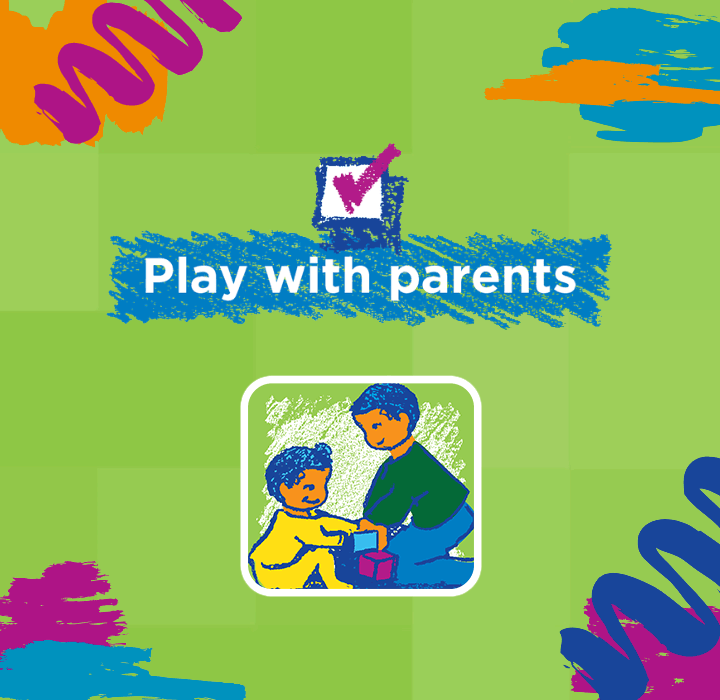 All about play with parents
Research found that in the U.S., the more children play with adult family members and direct the play, the better their memories became. Check out the play ideas below on how you can best guide your child's healthy play with adults!
Let your child know that you are available, and want to spend time playing with them.
When your child asks you to play with them, ask how they want to play and what your role will be, then join in on the fun!
If you are too busy to play when your child asks, be sure to give them a time when you'll be free, or come back to them when you are available and let them know you're ready to play!
When you see your child playing, ask if you can join, but make sure to follow their lead for what kind of play you'll be doing.
Set aside time for play, and make sure to ask your child how they'd like to play with you.
Give your child different options for how to play, such as a favorite board game or outside activity, then let your child choose what you do together.
For more great guidance on play, check out these videos: