In addition to our own research, we rely on the work of other researchers and organizations to gain an understanding of the effects of digital media and technology on young people. Research briefs are one way that we share the relevant findings of a particular study (or research on a specific topic) with our supporters and the general public.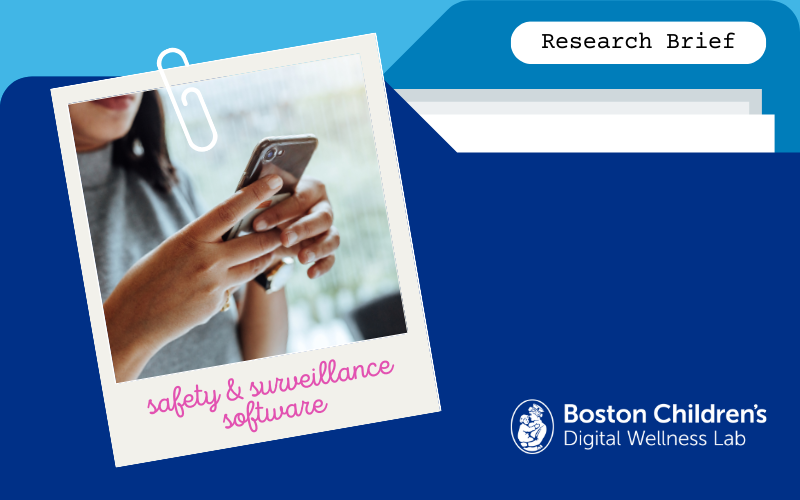 Safety and Surveillance Software Practices as a Parent in the Digital World
Research Brief: November 2023
For many parents, the digital landscape their children are growing up in is vastly different than the one they grew up in. In a recent survey, 66% of parents believe that parenting now is harder than it was 20 years ago, and parents are naming technology as a main factor.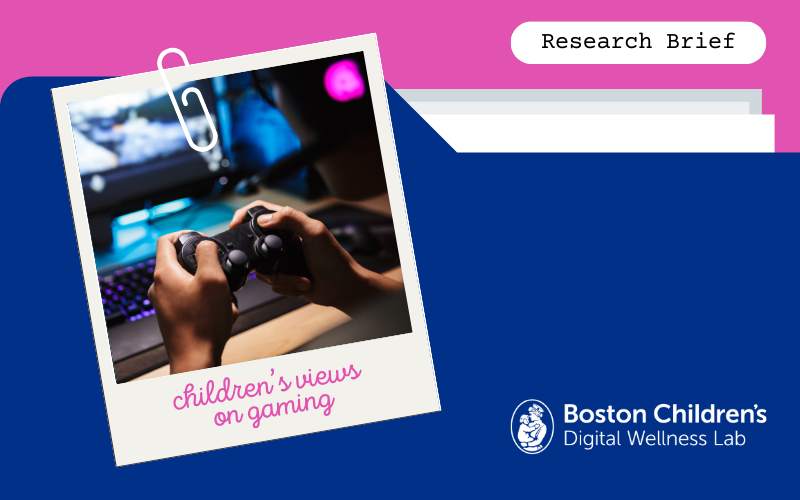 Children's Views on Gaming
Research Brief: September 2023
Video gaming is an extremely popular pastime for children, adolescents, and young adults. This brief will explore research that centers children's and adolescents' own views about video games in order to create a clearer understanding of why so many youth play, and deeply enjoy, video games.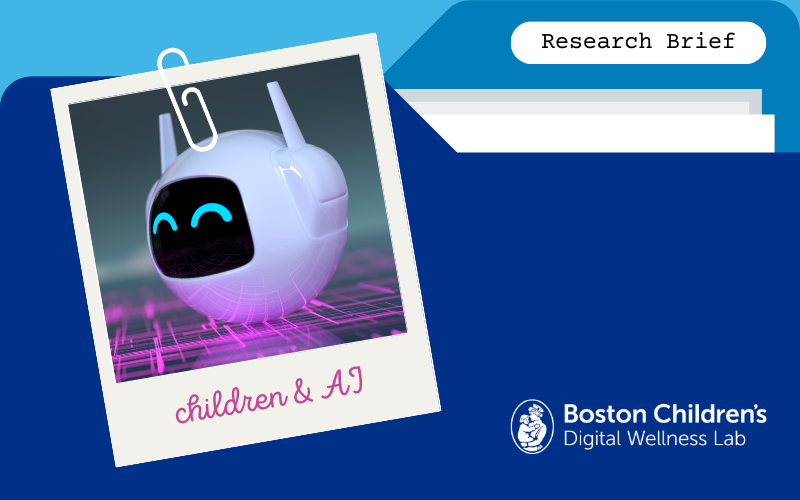 Children and AI
Research Brief: August 2023
This literature review examines the existing research on artificial intelligence (AI) in media and human relations. Although it is used in a variety of contexts and applications in various industries, the focus of this literature review will be on AI use cases within entertainment and learning applications accessible through mainstream media formats.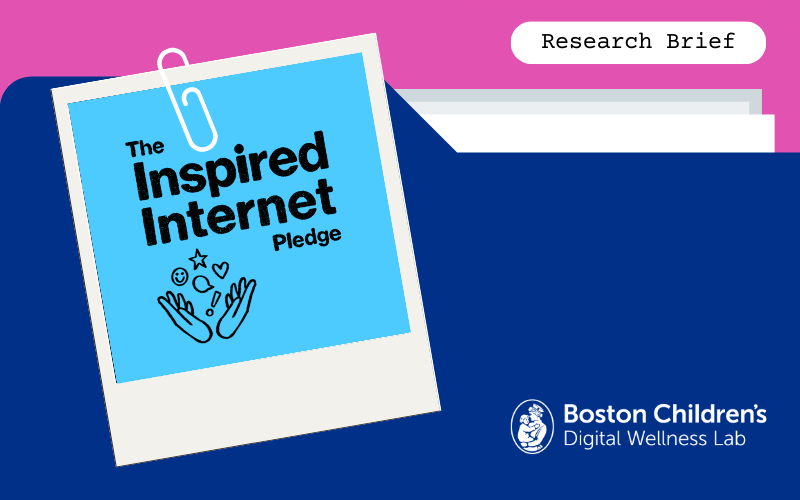 Inspired Internet Pledge
Research Brief: July 2023
In June, 2023, we launched the Inspired Internet Pledge, a commitment by tech companies and the industry at large to work collaboratively with one common goal: to make the internet a healthier place for young people. At its core, the Pledge aims to connect the dots between mental health and emotional wellbeing to technology and media in actionable ways.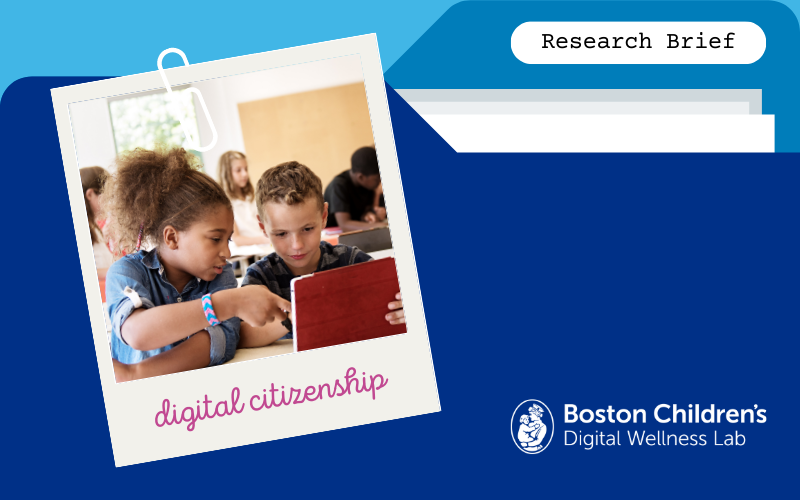 Digital Citizenship and Media Literacy
Research Brief: June 2023
Digital citizens were once defined as "those who use the internet regularly and effectively – that is, on a daily basis." However, there is much more to digital citizenship than simply using the internet. Since that definition was published, the concept of being online has evolved dramatically.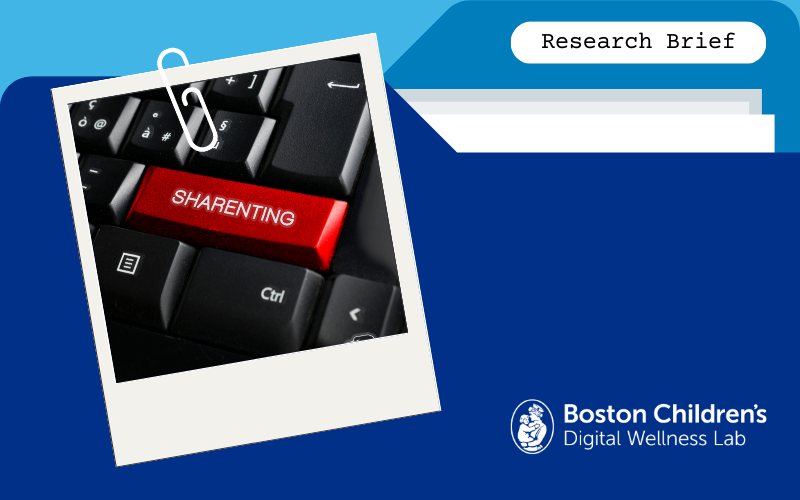 "Sharenting" and Child Influencers
Research Brief: March 2023
The rapid rise of social media has made it easier than ever to share pictures with family and friends collectively. Platforms like Facebook and other social media sites and applications could be called "modern-day baby books," as parents engage in "sharenting" by posting content about their children online. Nowadays, many children may even have a digital footprint before birth, as parents share ultrasound photos.