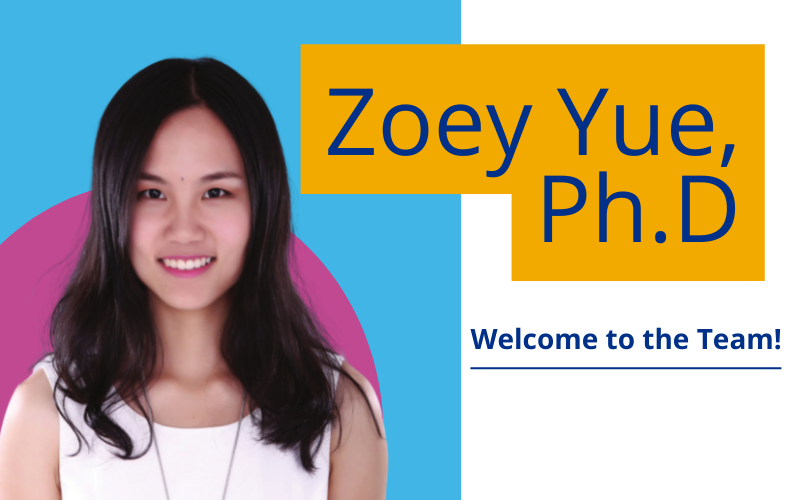 We're excited to welcome Zhiying (Zoey) Yue, Ph.D., to the Digital Wellness Lab this summer as a Post-Doctoral Research Fellow in Digital Wellness. Within her role, Zoey will be working with the Lab team to study the effects of emerging technologies in the realm of social media on young people's mental health.
​​Dr. Yue's prior research takes place at the intersection of digital technology and health communication. Her studies focus on extending theories of technology use by examining a range of individual and contextual factors that influence strategic social media use and its relationship with mental health and well-being.
Uncovering Relationships Between Social Media and Psychological and Physical Well-being
In one of her current projects, Dr. Yue examines the relationship between social media use, psychological well-being, and physical health, drawing on online surveys with the residents at the first epicenter of the pandemic in Wuhan, China. The results showed an overwhelmingly negative relationship between increased social media use and psychological and physical well-being, regardless of the type of usage. Such negative relationships appeared to be stronger for people who were under quarantine (vs. non-quarantined people) (Yue et al., 2021).
Dr. Yue also explores the mechanisms underlying the relationship between social media use and well-being. One of her recent studies focuses on passive browsing on social media, which is commonly seen as a trigger of unhealthy social comparison (e.g., upward contrast). Her research conceptualizes social comparison as a multi-dimensional construct based on different comparing targets and processes, highlights the potential positive effects of social comparison, and proposes practical implications on facilitating mental health outcomes through passive social media use (Yue et al., 2022).
More About Dr. Yue
Zhiying (Zoey) Yue received her Ph.D. in Communication from the University at Buffalo in 2022. She also holds an MS in New Media from the Chinese University of Hong Kong (2014) and a Bachelor's Degree in Online Communication from Wuhan University, China (2013). She will be joining Digital Wellness Lab in August 2022.