Would you like a voice in the future of digital media?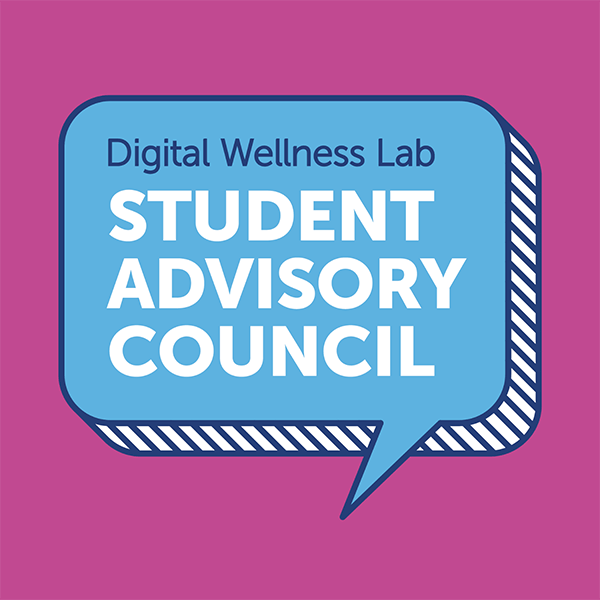 Join the Digital Wellness Lab Student Advisory Council
At the Digital Wellness Lab at Boston Children's Hospital and Harvard Medical School, we conduct research and work across industries to develop evidence-based guidance to encourage technology leaders to build a healthier media ecosystem for youth — from infants to young adults — and we need your help!
If you're a high school student (ages 14-18), we'd like to invite you to consider applying to participate in the Digital Wellness Lab Student Advisory Council for the 2023-2024 school year.
Applications for the 2023-24 school year available in July 2023.
---
A chance to positively impact future media and technology
As a student advisor to the Lab, you will have the opportunity to learn about the latest research on digital media and technology — and its impact on youth — build your leadership skills, and contribute to important change initiatives. As a Digital Wellness Lab Student Advisory Council member, you will:
Engage in comprehensive conversations about your experiences online
Learn about current research and discuss what it means to engage healthfully and mindfully with technology and media
Make recommendations and suggestions for ways applications and platforms can be designed for healthy experiences
Receive mentorship and support from leading researchers in the field and have the opportunity to author content about digital wellness for teens.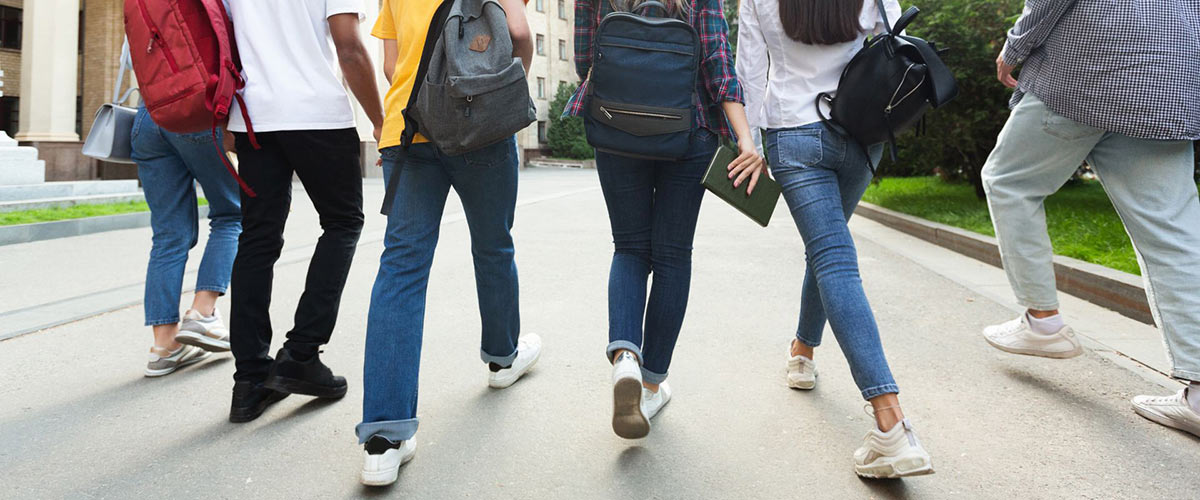 Areas of focus
In our first convening, we'll discuss which topics the group is most interested in examining throughout the school year. Some possible areas of focus include:
Ways to create a more kind, tolerant, and inclusive digital world
Influences on our emotions and actions when we're online
Addressing authenticity and meaningful relationships online
Harnessing control over what we consume through media on a daily basis
Peer pressure and influencer culture
Time spent with digital media and technologies and ways to set healthy boundaries
Misinformation and disinformation campaigns
Miscommunication and confrontations online
Social exclusion and cyberbullying
Using digital media and technologies for positive outcomes
Commitment required
All students who join the Digital Wellness Lab Student Advisory Council will be responsible for:
Attending one 90-minute virtual, zoom-based meeting each month after school hours, October through May
Actively engaging in group conversations and the work of the Student Advisory Council
Participating in the design and creation of outreach materials
Speaking, publishing, and/or presenting to stakeholders in the digital space, including academic researchers, educators, industry leaders, and parents
We expect full participation to require approximately 20-25 hours of engagement over the year. To ensure you feel safe and supported, all meetings will be moderated by adult team members from the Digital Wellness Lab and Boston Children's Hospital.
Have a question? 
If you want more details or have a question, please don't hesitate to email us at
dwl@childrens.harvard.edu
. We're happy to answer questions from teachers and parents too!
The Digital Wellness Lab is located in Boston, MA. All meetings will be held via Zoom. Plan to meet the third Monday or Tuesday of every month adjusting for holidays and school vacations. Time TBD based on the time zones of participants.