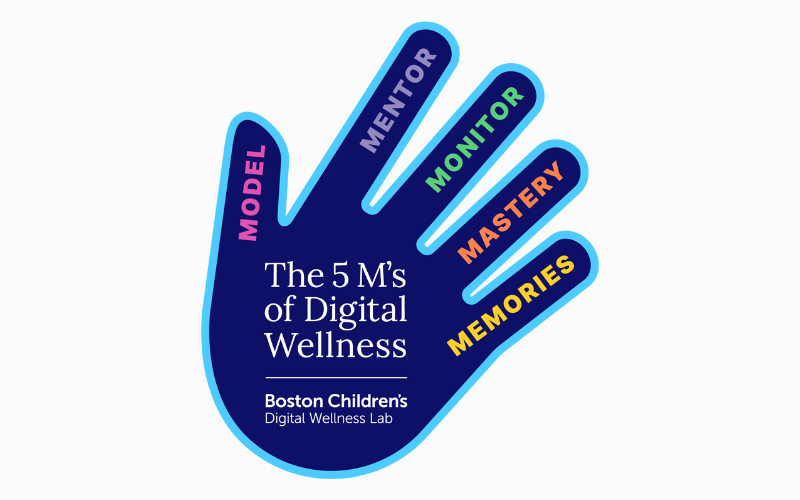 Technology and digital media are powerful tools. And just as we wouldn't hand a child a chainsaw without first teaching them how to use it, we should teach our kids how to use their devices in a positive, intentional, and healthy way. To help you do this, we've created the 5 M's of Digital Wellness.
The 5 M's can be applied from the moment a child picks up their first device, but it's never too late to start!
If your child's use of media or technology is having a negative effect on their academic outcomes, mental or physical health, or relationships, contact your pediatrician or a mental health professional for support. Click here to learn more about Problematic Interactive Media Use and the Boston Children's Hospital's Clinic for Media and Internet Disorders.