The Clinic for Interactive Media and Internet Disorders (CIMAID) is a specialty clinic within the Division of Adolescent and Young Adult Medicine at Boston Children's Hospital. Led by Michael Rich, MD, MPH and Michael Tsappis, MD, CIMAID is a multi-disciplinary team that evaluates and treats children, adolescents, and young adults whose excessive online activities have caused problems with sleep, school, social functioning, physical health, and mental health.
The CIMAID team accepts referrals of young people experiencing negative consequences of problematic media and technology use, supporting them to adopt and sustain healthy lifestyles and behaviors.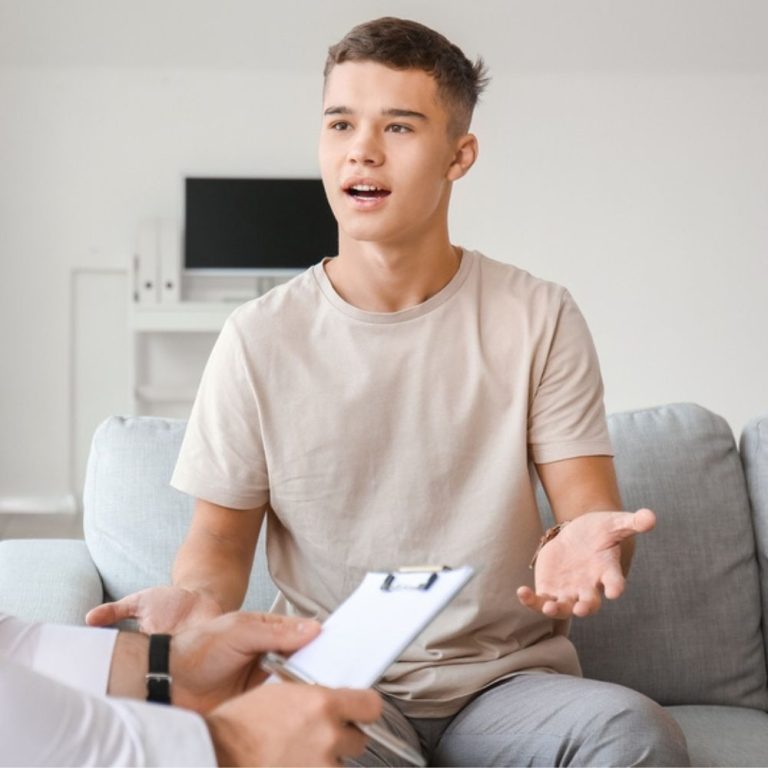 Referring a Patient / Requesting an Appointment
We accept patient referrals from clinicians and appointment requests directly from parents and guardians. To make a request, please download and complete this intake form and return to cimaid@childrens.harvard.edu. We can also be reached by fax at 617-730-0004.
Frequently Asked Questions
Get our Family Digital Wellness Guide
Our Family Digital Wellness Guide is designed to provide parents and caregivers with information and guidance based on clinical evidence and scientific research. In it, we discuss both the benefits and risks of digital media use and provide strategies for parents and caregivers of children from birth through young adulthood.
Problematic Interactive Media Use (PIMU)
It is estimated that 1.5-2.1 million adolescents in the United States experience disordered use of interactive media and technology that results in negative consequences to their social and mental wellbeing and academic outcomes. These problematic use profiles are often referred to by different terms, including gaming addiction, problematic internet use, pornography addiction, or internet addiction, among others.
The term "problematic interactive media use," or PIMU, was coined by the clinical team at the Clinic for Interactive Media and Internet Disorders at Boston Children's Hospital to capture the full spectrum of problematic usage of digital media and technology, including – but not limited to – video games, information-seeking, binge-watching, pornography overuse, and use of social media.
Children and teens experiencing PIMU may also experience other conditions, including Attention Deficit and Hyperactivity Disorder (or ADHD), social anxiety, generalized anxiety, depression, and substance use disorders . More research is needed to understand the extent to which the problematic media use causes these challenges versus these issues driving increased media use.
Learn more about PIMU in our guide on this topic.
Clinician's Toolkit
Our Clinician's toolkit contains research, anticipatory guidance, and patient education materials to help you to talk with your patients about the effects of media on their health, support your patients in building healthy media habits, and identify your patients' problematic media use behaviors.
Go to the Clinician's Toolkit