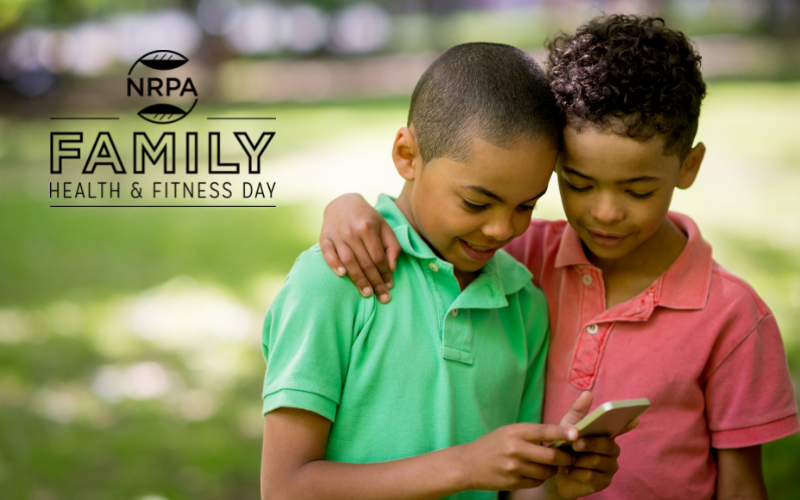 Every day is a good day to get your family outside and moving but today is National Family Health and Fitness Day, which is a fantastic excuse to put a little extra elbow grease into planning some family outdoor activities.
If the thought of peeling your kids away from their screens makes you want to hide under the covers, here are some suggestions for combining digital technology and recreation.
Use an app like iNaturalist while on a walk or hike to identify interesting plants and animals. Connect with a community of 400,000+ scientists and engage in citizen science by snapping and submitting photos of your own.
Apps like Nature Cat's Great Outdoors use familiar characters from TV shows to encourage nature exploration. The app releases a new outdoor adventure daily and includes fun tools like a compass and sound recorder.
To engage your kids in the place you're visiting, many national and state parks, zoos, and aquariums have self-guided audio and app tours, with experts sharing facts about the area and its organisms.
Challenge your kids to create a mini-documentary of their outdoor adventure during your day out. Have a screening that night with the whole family—and don't forget the popcorn!
Hold a neighborhood Olympics with competitions encouraging participation across ages and abilities. You can host an opening ceremony followed by races, water games, camp-style games (egg on a spoon, tug of war), and obstacle courses. At the end, hold a medal ceremony with a podium and awards and post a highlight reel for the neighborhood to enjoy.
Use a kids' fitness program, like Sworkit or UNICEF's Kid Power, to try out various exercises for all energy levels, ages, and abilities.
Have your kids use a map app to locate a local park you've never visited before. Plot the route together, pack a picnic, and have them lead the way.
Is the weather or another obstacle making it impossible to get outside today? Fear not; people of all ages can still enjoy the great outdoors by treating screens as a window to the natural world. Many zoos, national parks, and aquariums offer 24/7 live streams of animals and habitats that you and your kids can access for free. Other zoos host online events with nature experts and allow kids to ask questions ahead of time or through live chats. Nature shows and documentaries are another way kids can learn about the world outside of your four walls.
While National Family Health and Fitness Day offers us an opportunity to focus on how we can be more active with our families, these ideas work any day of the year. Getting kids outside, even with devices in hand, is beneficial and with a little extra effort, they can add to the experience. Have fun!