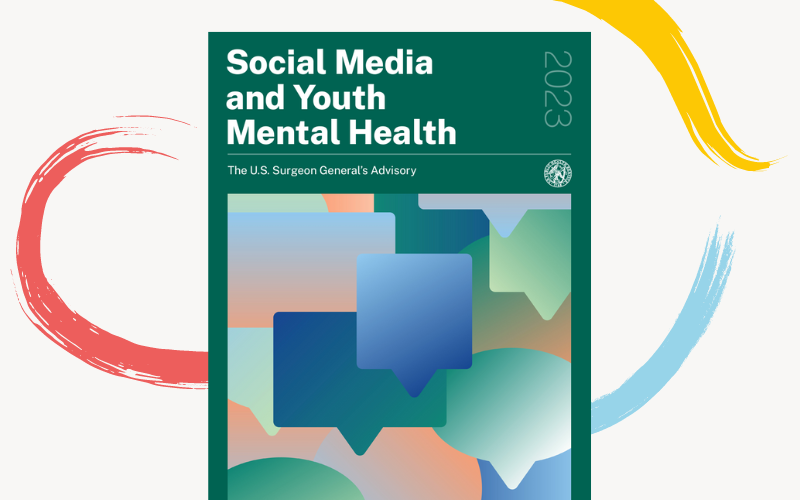 We are thrilled to report that research from our August 2022 Pulse Survey was cited in the U.S. Surgeon General's Advisory on Social Media and Youth Mental Health released on May 23, 2023.
Since the report was released, many people have reached out to our team at the Lab to ask us what we think.
At the Lab, we know from our research and clinical experience that interactive media offers an enormous opportunity for positive experiences for young people, but without intentional skills-building, youth-centered design, and caring adult monitoring and modeling, interactive media can amplify existing challenges and create the conditions for negative experiences such as cyberbullying, hate speech, and depression or anxiety.
We celebrate Surgeon General Dr. Vivek H. Murthy's choice to highlight that the responsibility for supporting a more positive, healthy, productive digital ecosystem for young people is shared by all stakeholders, including technology companies, educators, policymakers, researchers, and families, and his offering of research-based, action-oriented guidance to each of these groups. We also applaud Dr. Murthy's focus on the need for critical digital skills-building within academic standards and for greater funding and support of independent research on the effects of social media on young people's mental health.
Our work is based on the belief that, together, we can create a world in which our kids can grow up healthy, smart, and kind by taking action based on scientific evidence, creating space for honest and productive conversations, and helping our children learn how to take agency over how they interact with the world, both physical and digital.
This advisory is evidence of the importance of our work and we look forward to being a part of the continuing conversation and the collective effort to support a healthy digital ecosystem for all.