FAMILY DIGITAL WELLNESS GUIDE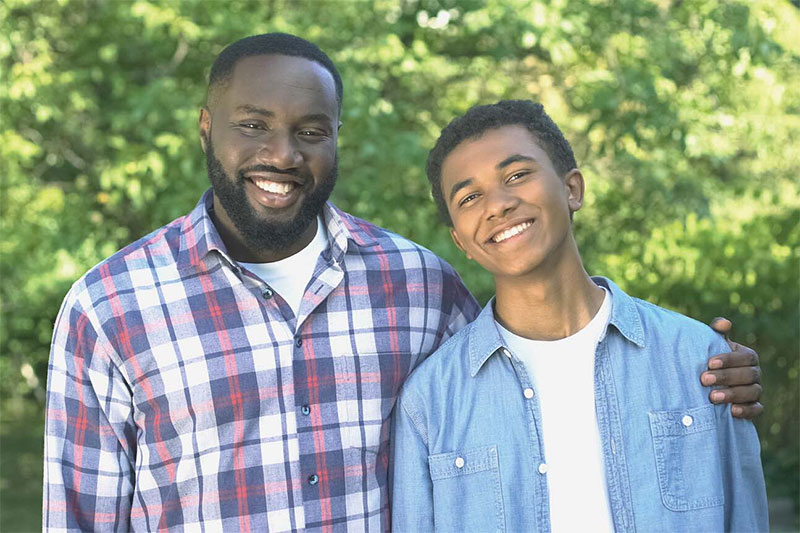 Adolescence is an active period of change finalizing the shift from childhood to adulthood. Teens are maturing physically, sexually, and cognitively while they also develop more complex and nuanced relationships with peers and seek even greater independence from primary caregivers.
Friends become the predominant connection during adolescence, offering a safe space and emotional independence from parents and other caregivers. Teens form more mature friendships and romantic relationships and they begin to feel a greater need to establish their own sexual identity. Social connectedness is integral to teens' long term wellness outcomes.
Though their brains haven't yet achieved the maturity levels of adulthood, teens' brains become more capable of future thinking and logical problem solving. They are developing more complex understandings of human relationships, emotional nuance, and their own morals and values systems.
As they strike off more independently into the online world, teens need opportunities to take risks with safety nets and to use their caregivers for support and guidance.
We Recommend…
Screens and interactive media form an important part of teens' social lives, education, and entertainment choices. We recommend that parents talk to their teens often about the experiences they are having and the choices they are making online. Parents should support their teens' media boundaries and intervene when necessary to help their children stay safe and healthy online while building skills for lifelong digital wellness.
As they exit their teen years, young adults begin to take on identities and activities driven by their own interests, instead of those determined by parental authority figures. They may move away from their family home, often to apartments or college settings, as they shift into adult roles, pursuing careers, hobbies, and more emotionally mature platonic and romantic relationships.
Young adults' relationships with their parents begin to change, taking on a more adult type of relationship, and the influence of the peer group begins to wane, as young people begin to feel more comfortable in their own identities and interests. As they enter their new environments, young adults need to begin building new habits, routines, and support systems and will find themselves in charge of key aspects of the functions of daily life, such as health insurance, financial management, and their own physical safety.
Despite their seeming full independence, young adults still need the support and guidance of their families to navigate the new pressures and decisions of adulthood.
We Recommend…
Though your child is now an adult, they can still benefit from your talking with them about healthy screen management, safety within the online world, and empathic treatment of others online.
Best Practices for
Digital Wellness