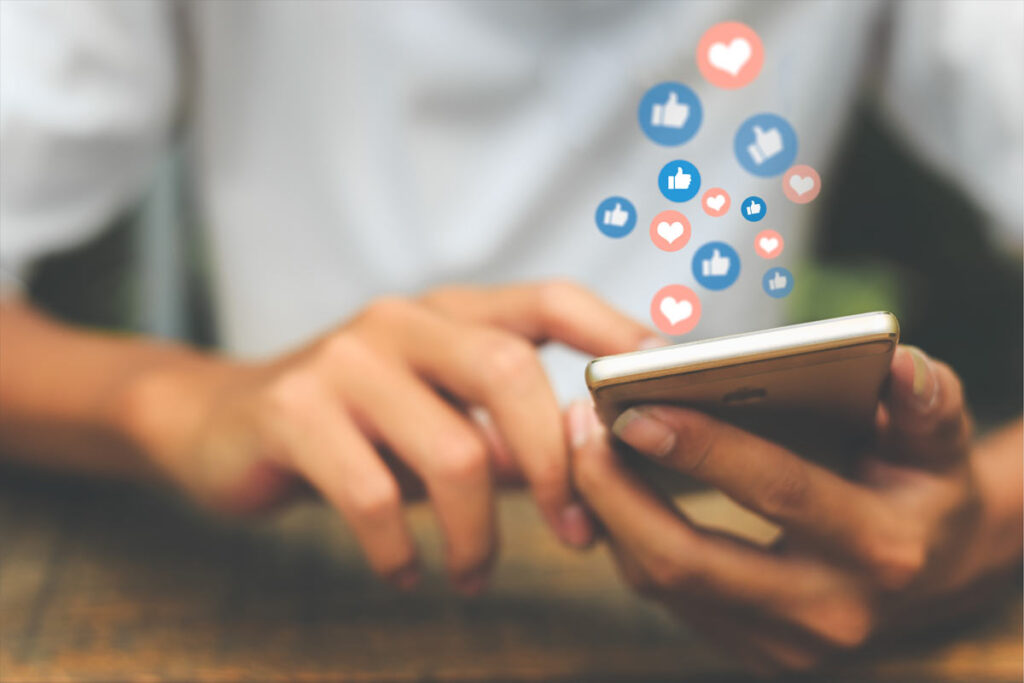 Social media are websites and mobile apps that allow users to create and share information and content (text, images, or video) with other users. Examples of popular social networking services include Facebook, Instagram, Twitter, and Tumblr, but there are many more specialty sites and services that exist: news sharing sites like Reddit; professional networking sites like LinkedIn; art portfolio sites like deviantART; photo sharing services like Pinterest; and video sharing sites like YouTube– and this list barely scratches the surface of what social media services are available.
Risks
Risks include:
Privacy: Even when users have their social media accounts set to share only with people they know (and want share content with), privacy on social media is almost non-existent, It is important to remember that any content placed in a shared space can easily be reposted, retweeted, repinned , etc. and subsequently viewed by a third party. The lack of privacy on social media can lead to problems ranging from spoiling a 'surprise' birthday party to not getting admitted to an elite high school or college.
Digital footprint: Similar to privacy, it is important to remember that interactions on social media form a user's digital footprint and can affect one's reputation both on and offline – and this effect can be permanent. For example, apps like Snapchat, which allow users to share pictures that are deleted within seconds of viewing, can be easily saved by taking a screenshot and then reposted to another social network or even printed. The picture can easily be attached to the sender's online identity (and made available through search engines such as Google), or their 'real world' identity if it is printed and distributed at school.
Sexual predators: Predators use social networking sites in a variety of ways in order to locate and build relationships with potential underage victims. In one study of internet sex crimes, researchers found that predators used social networking sites to contact youth, learn more about them, contact their friends, and distribute information or photos of the youth.
Trolling: 'Trolls' are social media users who intentionally post bold, controversial statement in hopes of getting others to react. Responding to trolls often encourages their inflammatory behavior to continue, which is why you may encounter the common phrase "Please do not feed the trolls."
Cyberbullying: This form of bullying can be especially harmful as it can follow victims wherever they have access to an internet capable device. Cyberbullying can negatively impact a child's emotional and physical health. Victims of repeated cyberbullying have an increased risk of suffering from depression, anxiety-related disorders, and in rare cases, suicide.
Identity theft: Just as adults, children can also have their identities stolen online. Social media profiles, personal blogs and other online interactions create a public a record of personal information that a thief can use to help steal identities.
Benefits
Benefits include:
Healthy Use
To help your child use social media safely, CMCH recommends that you consider the following tips:
Set-up your child's social media accounts together. Let her know that you will have access (passwords, etc.) to her accounts if she should need your help, and to remind her that you will be monitoring her activity from time to time.
Encourage your child to ignore, block, and report any threatening, bullying, sexually inappropriate, offensive, or otherwise unwanted contact that they may receive on social media sites, regardless if the contact is from a stranger or someone that they know.
Using your own social media accounts, add, friend, or follow your child to get a better understanding of the content they post, and how they use the service.
Learn as much as possible about the specific social media services your child uses. There are many parent guides to social media services that can help you understand how they function, and how your child may face potential risks when using them.
Respect the age restrictions on the "terms of service" for various social media sites. Many sites, such as Facebook, require that users must be at least 13 years of age; however, many parents go around these restrictions and help their child set up an account. By assisting youth in bypassing the age limitations, you may be inadvertently exposing them to content too advanced for their developmental stage, as well as teaching them that it is okay to lie about their age.
Other Media
Related Topics