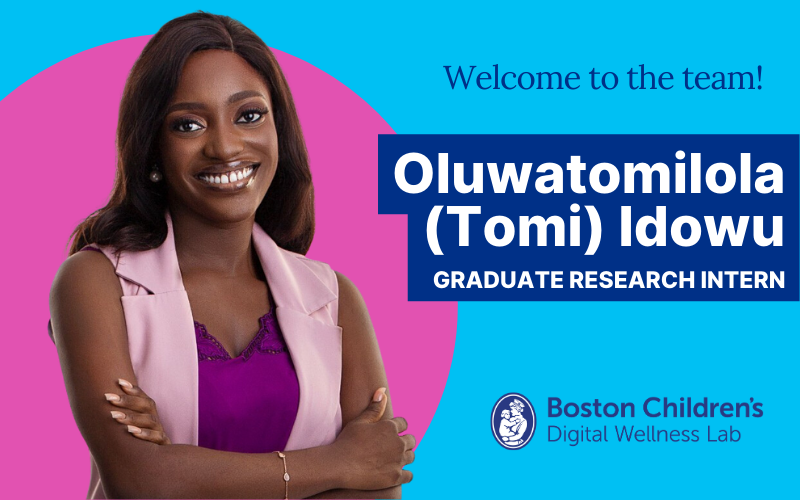 We're excited to welcome Oluwatomilola (Tomi) Idowu, BSc to the Digital Wellness Lab as a Graduate Research Intern. Get to know Tomi in her own words:
I'm delighted to join the Digital Wellness Lab. With a background in Computer Science and professional experience in crafting digital strategies for businesses, I've always been passionate about the interplay between technology and child development. As a Graduate Research Intern at the lab, I'm excited to delve into this passion by posing questions that prompt us to contemplate the platforms continuously embraced by the younger generation and their overall well-being.
I'm currently in my second year of pursuing a Master's degree in Child Study and Human Development, with a specialization in Media and Technology. My focus centers on the impact of digital tools on children's cognitive, social, and emotional development, as well as the strategies necessary to create child-friendly digital designs and ensure online safety. I'm enthusiastic about leveraging my educational background, research opportunities, and professional expertise to contribute to the creation of an inclusive digital environment for children.