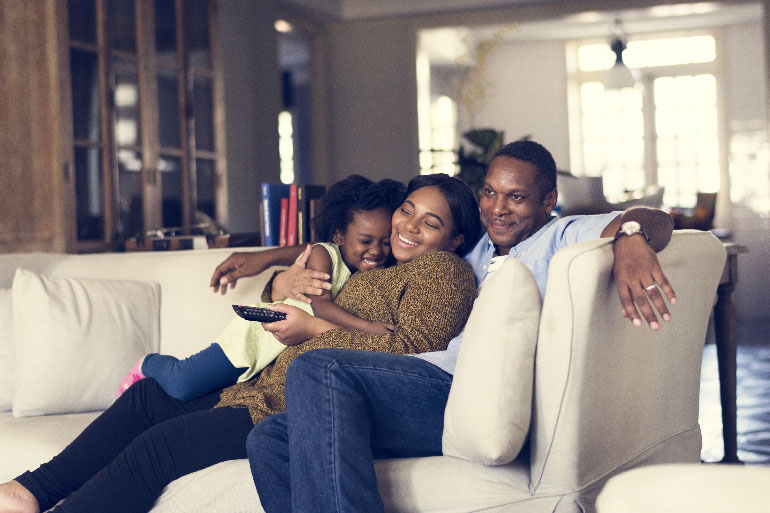 Welcome to the Digital Wellness Lab! Over the past year, what we used to call the virtual world has become… the world. The global pandemic instantaneously shifted nearly every human activity – school, work, transactions, relationships, important life rituals – into the interactive screen media environment. Our time on screens, previously a treat that we needed to limit and control, has become a resource that we need to survive. The pandemic has accelerated our adoption of digital tools and it has amplified our dependence on and wariness of the digital environment. We have been forced to increase our time with digital media. Now our understanding and use of these powerful tools in balanced, mindful ways must mature.
We can no longer fret about, try to limit, or even measure "screen time" when there are interactive screens in every public and private place, in our pockets, and on our bodies. We can no longer apply binary solutions (on vs off, bad vs good) to the complex and nuanced questions presented by remote schooling, social media, online gaming with distanced friends. It is not how much, but how we use screens that really affects how we learn, how we live, and how we treat each other.
The Digital Wellness Lab reframes the values-based "right vs wrong" debates that have raged and stalemated since the earliest days of television, into an ongoing examination of exactly how we are changed, in positive and negative ways, by the screens we use and how we use them. As we follow the arc of human development, the evolution of the digital environment that affects and reflects that development, and the transformation in our behavior because we are using interactive screens, there are no simple or static answers.
The result of years of development by global thought leaders, innovators, scientists, parents and professionals who educate and care for children, the Digital Wellness Lab is based at Boston Children's Hospital, Harvard Medical School's leading center of pediatric research and clinical care. The Lab is conducting, collaborating on, and curating the world's best research; translating findings into balanced, practical, human-centered recommendations; understanding, preventing, and responding to screen-related physical, mental and social health problems; and innovating with the tech and entertainment industries to shape a digital environment that will help children, and all of us, be healthier, smarter and kinder.
You complete the Digital Wellness Lab. It is your questions and concerns that motivate our research. It is your caregiving, with hundreds of risk-benefit analyses made every day, that will implement, evaluate, and improve our recommendations. We are all in this together. And together we can make it work.
– Michael Rich, MD, MPH, Founder and Director of the Digital Wellness Lab