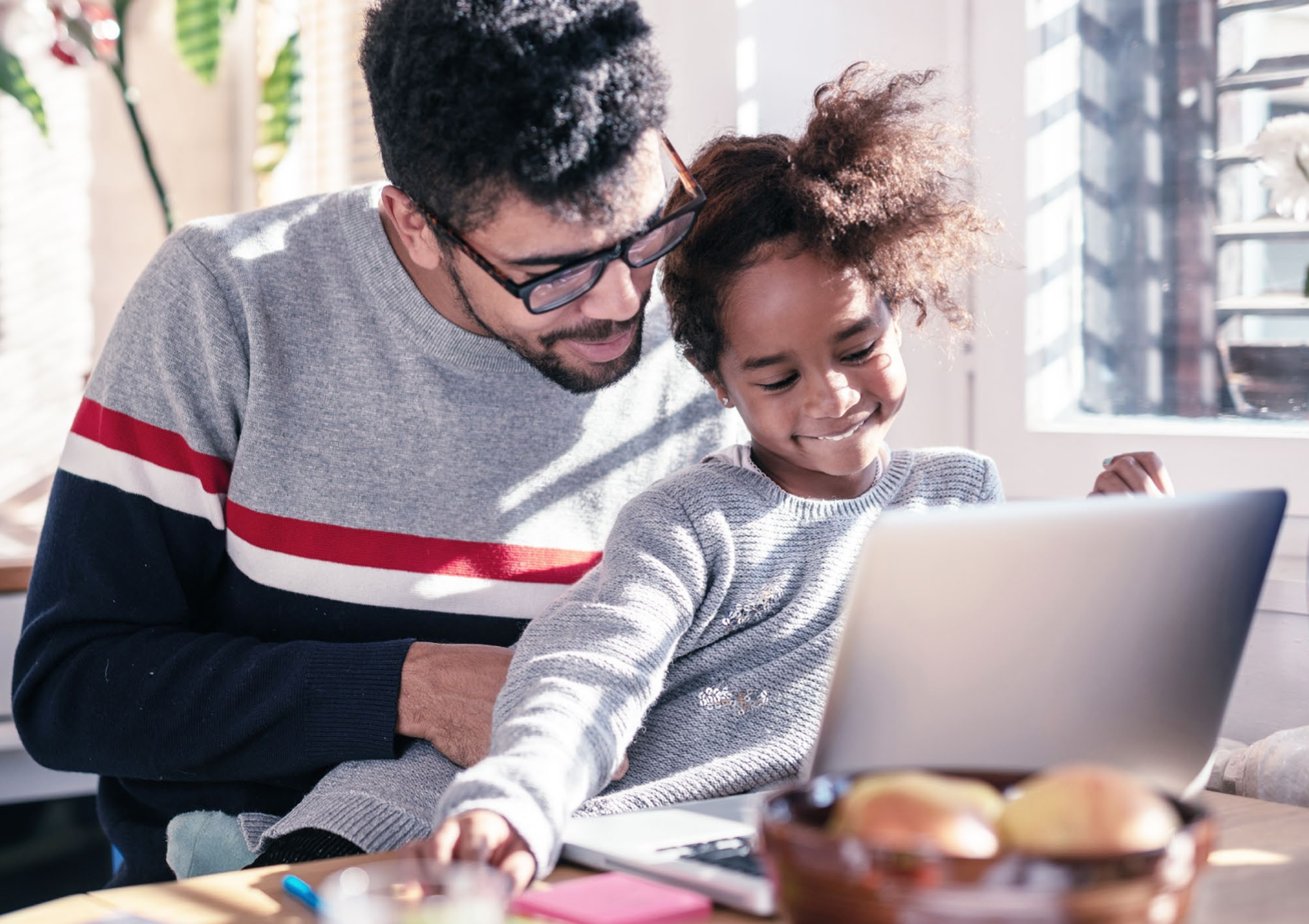 The Digital Wellness Lab surveyed real parents to find out how they feel about their child's media use and remote learning during the COVID-19 pandemic.
While the pandemic has made a big impact on the lives of all of us, school-aged children and teens have faced some unique disruptions, especially when it comes to their learning. Who could have imagined even a year ago that the 2020-2021 school year would be so unlike any other before it? When remote schooling replaced face-to-face learning across the country, students and their families began relying on technology for almost all of their social and educational needs. Almost overnight, we ended up living in a world where the American Academy of Pediatrics (AAP) recommends no more the 2-hours of screen time, but students were required to be in front of their computers for upwards of 6-hours straight. This experience reflects an emerging truth about media and technology—it's not simply all good or all bad for us—how it affects us depends on who is using it and how they are using it.
Most concerns about media come from its potential to interfere with learning, social connections, and healthy development. In the setting of a global pandemic, the Internet became the safety net for each of these essential areas for children. Without the ability to connect online, school would have been cancelled and children would have gone months without seeing their friends and family. In our necessary efforts to stay healthy, we had to keep our distance from one another. The Internet allowed us to do this while staying close.
It seems that this great accidental social experiment could have massive positive and negative impacts on school-aged children and teens. Kids may increase their media use to connect with others or they could become more isolated. Their learning may be enhanced by online instruction or they might fall behind. Understanding families' experiences with media and remote learning during this time and exploring what parents saw as the positive and negative effects of technology is a much needed first step and will help answer some key questions including:
How has children's media use changed during the pandemic?
Have parents noticed if changes in their kids' media use impacted their family life and their children's health and behaviors?
What has remote schooling been like for parents and students and are they feeling like it has led to learning and social connections?
Addressing such questions will get more difficult as lock downs end and schools begin to reopen. In order to document this unprecedented time, the Digital Wellness Lab surveyed over 1,500 parents of children in kindergarten through 12th grade and asked them to tell us about their experiences with technology during the pandemic.
Click here to access the full report and explore insights into the ways in which children's media use is changing during the COVID-19 pandemic.
– David Bickham, PhD, Lead Research Scientist at the Digital Wellness Lab